Steel Markets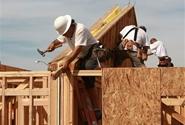 New Home Sales Up 2% in February
Written by Sandy Williams
March 24, 2016
---
Sales of new single-family homes grew 2.0 percent from January to February to a seasonally adjusted annual rate of 512,000, according to the U.S. Commerce Department. The gain was due to increases in the West where sales were up 38.5 percent.
Median national sales price in February was $301,400 and the average sales price $348,900. Inventory of new homes stood at 240,000 at the end of February, a 5.6 month supply at the current sales rate.
Regionally sales, as noted, were up 38.5 percent month over month in the West and 17.6 percent year over year. The other three regions posted declining sales from January: the Northeast down 24.2 percent, Midwest down 17.9 percent and the South falling 4.1 percent. Of the three declining regions only the Midwest was above year ago levels at an increase of 1.9 percent.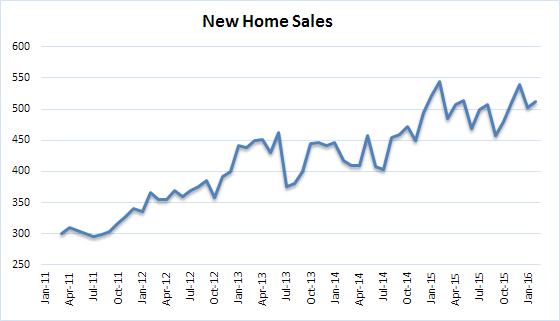 Looking at new home sales on a three month moving average, and removing some of the volatility of the monthly reports, you can see new home sales peaked in early 2015 and had a gradual decline through most of 2015.  Sales jumped again in December and appear to be growing at a slower pace in the past few months.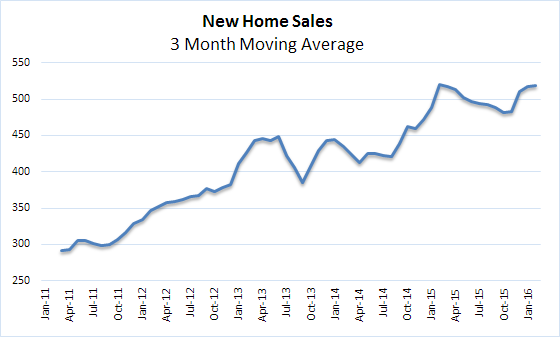 "The February bounce back in sales is in line with our builders' reports that the housing market continues to recover at a slow but steady pace," said Ed Brady, chairman of the National Association of Home Builders (NAHB) and home builder and developer from Bloomington, Ill.
"While builders contend with industry headwinds such as labor shortages, relatively low mortgage interest rates and solid job growth should keep the housing market moving ahead as we enter the spring buying season," said NAHB Chief Economist Robert Dietz.

Latest in Steel Markets