Economy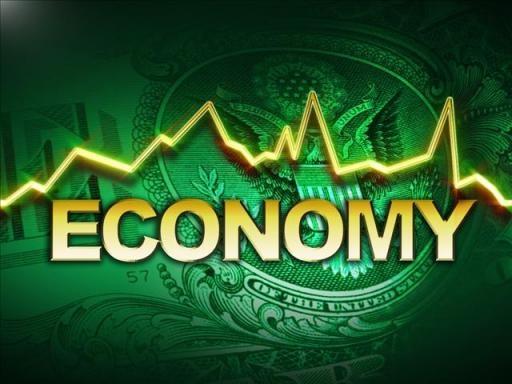 Chicago PMI Surges 6 Points in March
Written by Sandy Williams
March 31, 2016
---
The Chicago Business Barometer, or Chicago PMI as it is commonly called, surged six points in March to 53.6.
The bounce back from February's 8 point contraction was due to strong gains in production, new orders and order backlogs. The employment index rose above 50 in March to its highest level since April 2015. Inventories were flat for the month and remained in contraction.
Input prices rose slightly, attributed to an increase in oil prices, but remained in contraction for the eighth consecutive month.
Barometer panelists were optimistic that future orders will increase over the next three months.
The Chicago PMI has been volatile in recent months and the growth trend has been weak. During fourth quarter 2015 and into 2016, an increase in the PMI has generally been followed by a decline in the index the next month.
Chief Economist of MNI Indicators Philip Uglow said, "The most significant result from the March survey is the pick-up in the Employment component which has remained weak for much of the past year. Looking through some of the recent volatility, the data are consistent with steady, not spectacular, economic growth in the US."
Below is a graph showing the history of the Chicago Business Barometer. You will need to view the graph on our website to use it's interactive features, you can do so by clicking here. If you need assistance with either logging in or navigating the website, please contact our office at 800-432-3475 or info@SteelMarketUpdate.com.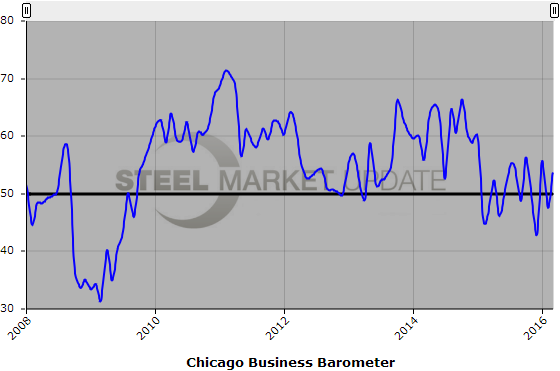 Latest in Economy