Final Thoughts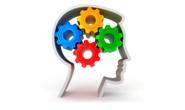 Final Thoughts
Written by John Packard
April 6, 2016
---
Late in the day we received notification that Evraz Flat Rolled Group has advised their customers of their intention to take transactional prices (spot) up by a minimum of $50 per ton.
One of the more interesting comments I got today was from a Chicago based service center who reported being asked if he could help export U.S. made steel to somewhere else in the world. Not a normal request of a service center.
I want to take a moment to welcome our newest subscribers (we prefer to call them members) to the Steel Market Update family. As a member company you are entitled to discounts for our various workshops and our Steel Summit Conference. You can also earn credits when recommending another company to become a SMU member ($100 credit which can be used on a workshop, conference or to upgrade your membership to the next level). We also encourage our member companies to interact with us. If you have questions, comments or suggestions (especially suggestions) we encourage you to contact us. We can be reached at: info@SteelMarketUpdate.com or by phone: 800-432-3475. If you ask a question about something outside of our wheelhouse we will try to find someone who can help you.
We understand that SMU is more than just a publication that provides pricing and market intelligence. We want to assist in the education of those new to the industry. We want to help individuals and companies to come together and through our networking contacts expand your business. We know that one of the reasons why our Steel Summit Conference is such a success is we have made it easy to attend, to remain focused on those there and our attendees know that the vast majority of the companies attending are involved in the steel industry with most being decision makers.
Our company has grown because of our members who have gone out of their way to recommend our newsletter, website, workshops and conferences to others in the industry. We do not have a sales force. We do not constantly solicit those on a free trial to become new members. We understand that we must deliver value to all of our customers and we hope that message comes across in each and every issue. If you are not a member of SMU we encourage you to take the leap and become one knowing that if we do not deliver value your investment in us is protected and we will return your fee to join should you be unhappy at any time during the first year of membership.
So, tell your friends. I hope to see you in Atlanta at the end of August for our Steel Summit Conference.
And, as always, your business is truly appreciated by all of us here at Steel Market Update.
John Packard, Publisher

Latest in Final Thoughts