Steel Mills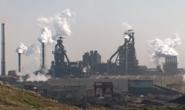 USS Suffers Short Term BF Outage at Gary Works
Written by John Packard
April 7, 2016
---
With lead times extended and supply constrained any surprise outages, or the rumor of an outage, could have a dramatic impact on an already spooked flat rolled market. On Sunday, US Steel suffered a short term unexpected outage on their largest blast furnace, #14 at Gary Works. The two day outage is projected to have cost the company approximately 18,000 tons of pig iron which, when processed through their BOP (basic oxygen process) and combined with scrap would produce more than 20,000 tons of steel.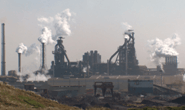 With each passing day the rumor of an outage at US Steel spread around the flat rolled buying community. There were some who worried that the fallout would affect their orders whether with US Steel or elsewhere.
As we dug into the story we learned that US Steel had scheduled their #8 blast furnace to undergo routine maintenance over a 30 day period. We learned that the mill has been building an inventory of slabs to accommodate the outage and that there shouldn't be any impact to their customers.
We spoke directly to US Steel through their External Communications & Community Affairs office about the issue and Jessica Franklin told SMU, "The Gary No. 14 furnace underwent unscheduled maintenance on Sunday evening but was brought back online Tuesday. There was minimal impact on production. The Gary No. 8 furnace is coming offline this Friday for a scheduled maintenance project."
Our understanding is the #8 furnace will be down for approximately 30 days. This furnace is rated at 3300 tons per day of pig iron.
US Steel has been working through issues related to the permanent closure of their blast furnace at Fairfield Works in Alabama and the temporary idling of the two furnaces and related equipment at Granite City Works just outside of St. Louis. We will learn more about these outages when US Steel announces earnings later this month and hosts their earnings conference call with analysts.

Latest in Steel Mills