Scrap Prices North America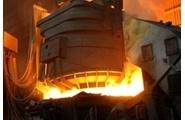 Scrap Poised to Move Higher Again in May
Written by John Packard
April 21, 2016
---
It is still a little early to get a solid read on the ferrous scrap market and May pricing, but the indicators are pointing toward higher pricing. We heard from a number of our scrap sources over the past 24 hours and their guidance has been toward the scrap markets moving anywhere from $10 to $30 per gross ton once May negotiations get under way.
There are two main issues driving scrap prices at this time.  First, Turkey is paying more for scrap coming off the east coast. We were told this morning that the latest numbers to Turkey were $290 per metric ton which is $5-$10 higher than just a day ago. The second issue is supply of available scrap due to slow flows into the scrap yards. This is changing as buy prices move higher but it will take a couple of months to truly have an impact to such a degree that supply overtakes demand thus putting downward pressure on pricing.
Here are a couple of comments from dealers:
"As of this writing Turkey has paid $290 for HMS and market participants are fully expecting the $300 level to be breached soon.  I do forecast May to be "up" as the US market is still supply driven and the export numbers are magnifying the situation by drawing more domestic tons into the export market.   Scrap prices need to be at higher levels for multiple months to see any significant increase in mill deliveries and inbound pipeline restocking.  Scrap yard inbound flows are just moderately better MTM and both obsolete and prime scrap grades are still very tight." Midwest Dealer
An East Coast dealer told SMU late yesterday, "It's a little early to call May, but the conventional wisdom is that the market is higher by as much as $20-$30/GT.  We have seen better flows into our yards this week, which is typical for the third week of April, and I expect that to be the new norm for the next 6-8 weeks at least.  Demand for scrap both domestically and overseas is solid.    
Demo jobs are for now very sparse and that is going to impact available scrap.  Some demo jobs will come back this summer, but that process will take a bit of time.  
And exporters continue to be short scrap and chasing it to fill old cargos.  Export prices for 80/20 cfr Turkey are now $280-85, and could push even higher.  
Word is that some US mills were light buyers in April and have chased scrap higher as the month has wore on in quiet deals.  
Prime scrap was tight at the beginning of April and continues to be so.  
[This is] a very different situation from a year ago.  Inventory levels are lower and import overhang has been worked through with no real significant increase of imports seen coming any time soon.  On top of that the Turks have realized they can't count on billet like they did last year and right now there doesn't seem to be any semi-finished available to them at an attractive price.  So their whole dynamic has shifted back to needing more scrap than they did last year.  I expect we will stay closer to these scrap levels than the late-2015 levels unless we get some other dynamic shift to push in a different direction."

Latest in Scrap Prices North America