Steel Products Prices North America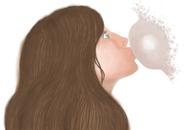 Letter to Editor: Volatility & The Lag Effect
Written by John Packard
April 25, 2016
---
Steel Market Update received the following email from a large service center in the United States. This executive, who wished to remain anonymous, enjoyed the article we produced in Sunday evening's edition of our newsletter entitled, "2016 To be a Year of Volatility?" This executive discussed the issue of supply and the possible reversal of steel prices (and the lag effect that will be connected to the reversal). Here is what this executive had to say:
Hey, nice piece on Volatility last night.  You are right thinking about how many (most?) buyers struggle with a suddenly restricted supply.  It is hard to pay up in that circumstance, so there is more intense shopping.  Which may overstate the heat of the marketplace for producers, and add to supply side effect.  Mills are doing a great job controlling their order books thereby staying short and more able to ride the weekly increases in prices (this is especially true with SDI, Nucor, and North Star BlueScope).
While we (and probably most other distributors) are happy to see a more economically sound steel price, our customers are not healthy with demand.  At one point I correlated that the higher the price for steel, the more money CAT made.  The OEM's have different circumstances, and the rise in steel prices is not welcome in their demand short environment.  A key challenge is for distributors is to help our clients navigate a quickly changing market (that they are reluctant to accept), while restoring our viability with higher prices.
Since much of the 2016 rally comes from surprising circumstances in China, the market is just waiting for a reversal.  A reversal will come.  It takes swings in both directions for volatility.  However, even if Thursday was the top in China, and Friday marks the change in direction,  there would still be a lag before the US turns. That lag is effected by the price and availability of imports, the world scrap market, and the dollar's value.
There is still a good deal of upside risk on the supply side.  That would be production stoppages at USS Canada or Essar, or labor issues at AM.  Or, some unplanned outage in an increasing lead-time environment (why USS BF issue catches such a buzz).  These are much greater in likelihood than the idea USS, AK, or AM adding back melting or finishing capacities without renewed energy sector consumption.  AM, USS, and AK have repositioned their business to avoid a $350 price.  So, what's the new floor price?

Latest in Steel Products Prices North America