Steel Mills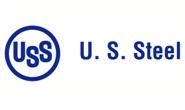 Judge Says No to US Steel Request to Shorten CCAA Protection for USSC
Written by Sandy Williams
May 1, 2016
---
In a surprise move on Friday, US Steel requested that the court shorten the CCAA protection period for US Steel Canada. US Steel Canada had petitioned the court to extend the CCAA period to July 28, 2016 but US Steel attorneys requested the Stay Period extend only to May 29.
Justice Herman Wilton-Siegel, who has been overseeing the Superior Court process, denied the US Steel request and ordered the Stay Period extended from April 29 to July 28, 2016.
Lawyers for USSC called the move an effort by US Steel to cripple the company, which is in the second phase of its sales process, and move it towards liquidation.
US Steel lawyer Michael Barrick claimed that prolonging the extension period would not "guarantee that any bid will produce more value than a liquidation." Delaying a final restructuring of USSC was destroying its value, said the motion brought by US Steel.
US Steel, as 100 percent owner of USSC, would benefit from a quick sale or liquidation. The company just reported a net loss of $340 million for first quarter 2016.
Paul Streep, attorney for US Steel Canada, said that as long as the sales process was moving ahead there was a chance of a sale of the company as a "going concern." There was nothing to be gained by imposing a quick deadline, said Streep, and would signal uncertainty to potential buyers about the company's ability to survive.
Allen Mark, attorney for the provincial government said, "The only interest … would be the interest of U.S. Steel as a competitor to create the uncertainty that would result from a truncated stay."
The Hamilton Spectator wrote, "Outside the court, union leaders said by asking for such a short extension of protection the American company wanted a scenario where bids for Stelco could not be properly evaluated. That would allow the parent company, as the largest creditor, to declare no acceptable bids were submitted and move for a liquidation order where it would claim the lion's share of proceeds."
Friday's court session also resulted in a deferral by Wilton-Siegal on a decision to reveal the "secret deal" between US Steel and the government that ended a law suit against US Steel in 2011.

Latest in Steel Mills