Final Thoughts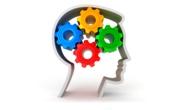 Final Thoughts
Written by John Packard
May 16, 2016
---
I am in Sylvania, Ohio at our Steel 101 workshop. I want to thank North Star BlueScope for working with us and coming to our workshop this afternoon to discuss their mill, what happened that caused them to cancel our tour and to discuss their mill with our attendees. By the way, it's a little out of the way but the downtown area of Sylvania is quite nice with a few good restaurants and art galleries.
It appears North Star BlueScope will be back in operation within the next couple of days. The mill will continue to take their planned outage later this spring.
There is a belief that scrap prices will now drop by $20 per gross ton when we get to June negotiations. A week or two ago the thought was scrap prices would be at worst sideways to maybe up $10 to $20 per gross ton.
Mike Marley of World Steel Dynamics in a note to his customers this evening reported Chinese billet offers to Turkey at $325 per metric ton. A week or two ago we were seeing U.S. scrap sales of 80/20 mix around $330-$335 per metric ton. Considering the cost to convert billet vs. scrap this means scrap prices are way over priced and will need to adjust in order to do business in this important scrap market. We will need to watch this carefully.
We have another day of our workshop so it will be an early sign off of my Final Thoughts this evening.
As always your business is truly appreciated by all of us here at Steel Market Update.
John Packard, Publisher
Latest in Final Thoughts