Steel Mills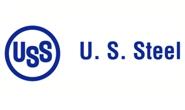 Mario Longhi Talks Innovation and Trade at AIST 2016 Convention
Written by Sandy Williams
May 18, 2016
---
At last week's Association for Iron & Steel Technology (AIST) convention in Pittsburgh, US Steel President and CEO Mario Longhi challenged the steel industry to innovate or run the risk of steel being replaced by other materials.
Longhi said during his keynote speech, "There is a revolution underway in advanced materials — a race to discover and commercialize materials that are lighter, stronger, more energy-efficient, or more versatile," he said. "Make no mistake: We need to create the next generation of solutions to ensure steel remains the material of choice in a variety of applications."
Embracing technological advances such as robotics, automation, nanotechnology and artificial intelligence will create new opportunities for manufacturers and steelmakers. Although new technology can bring disruption to the business market, steelmakers should use these disruptive new technologies to make modern products, he said.
"Up until now, the pace of change in our industry has been slow at times. However, that trend must reverse. We must fully embrace disruption all around us so we can continue to be disruptors ourselves," he said.
"The steel industry cannot accept the status quo. I'm sure none of the industries we compete against are sitting around waiting to see what we do next," he said. "Their sole focus is on meeting the needs of the markets they already serve, as well as the one they want to begin serving."
Foreign Trade
The biggest disruptor to the steel industry is global overcapacity and the dumping of foreign steel into the U.S. market, said Longhi.
"The short term impact on our financial results is bad enough," he said. "But when we can't generate enough profit to properly invest in technology and innovation and the development of our people, then our future competitiveness will be jeopardized."
The Section 337 complaint filed by US Steel last month against China is a solid case, said Longhi, or the company would not have filed it. The complaint contends China stole trade secrets, fixed prices and participated in transshipping and mislabeling of steel products to evade duties. If the trade action is successful, the US International Trade Commission could bar all offending Chinese steel products from the U.S. market.
"This is a dynamic situation," Longhi journalists at the convention. "All that we're asking is for is for the rule of law to be preserved."
(Source: AIST Steel News)

Latest in Steel Mills