Steel Mills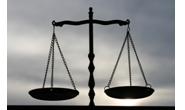 KPS Purchase Offers Hope to Algoma and Possibly US Steel Canada
Written by Sandy Williams
June 19, 2016
---
Speculation continues to grow that KPS Capital, the suitor for Essar Steel Algoma, will also buy US Steel Canada and merge the two companies.
Sources for the Globe and Mail and Hamilton Spectator say that KPS is one of the two remaining bidders for the former Stelco operations in Hamilton and Nanticoke. According to anonymous sources, KPS is prepared to invest more than $500 million to acquire both companies for a potential merger.
A buyer for USSC will have to deal with the $2.2 billion debt owed to US Steel, according to the Canadian courts. Any new owner will also have to negotiate contracts with the two unions representing Hamilton Works and Lake Erie Works; the same two unions that were locked out by USS on three occasions since they purchased the former Stelco facility in 2007.
A Financial Times article from 2009 described Michael Psaros, KPS co-founder and managing partner, as a "friendly barbarian" and "union-friendly vulture investor" who "likes to rescue troubled companies while working with unions to protect jobs."
KPS Capital Partners manages the KPS Special Situations Funds, a group of private equity funds with approximately $5.5 billion of assets under management. According to its website, "KPS seeks to realize significant capital appreciation by making controlling equity investments in companies across a diverse range of manufacturing industries experiencing a period of transition or challenged by the need to effect immediate and significant change."
KPS defines itself as "neither a hedge fund nor leveraged buyout firm":
"KPS is a constructive investor. Our experience in structuring transactions that align the interests of management, employees and all stakeholders is evidenced by the manner in which KPS has approached many difficult and complex situations. Our approach stands in sharp contrast to the confrontational approach often relied upon by other investors. KPS' ability to work constructively with major unions in North America and increasingly in Western Europe has resulted in the creation of enterprises that are profitable and positioned for success over the long term."
Conditions for sale of Algoma include working out a new collective agreement with the United Steelworkers that is set to expire on July 31.
USW Local 2241 president Mike Da Prat said he is not happy with the way the sales and investment solicitation process has gone and says the union was kept out of the loop.
"We're totally dissatisfied with the process," said Da Prat to SooToday. "We were supposed to be one of the consultation parties. We aren't being consulted at all."
"As far as I'm concerned, these are not the actions of a company that's looking to restructure with the help of the union," he said.
Before meaningful collective agreement talks begin with a new owner Da Prat wants an exception to the nondisclosure agreement.
"We're not talking with anyone about contract issues unless we are released from the nondisclosure agreement and we can consult with our members on the issues that are being discussed," Da Prat told SooToday.
The KPS deal "is in the best interest of all stakeholders" and gets the "highest price realizable" for Algoma, said chief restructuring advisor John Strek in an affidavit. The purchase by KPS would include the continued employment of substantially all of the company union and non-union employees.
"KPS will be a capable manager of the business," said Strek. "KPS is well-financed, has a track record of acquiring and turning around businesses, has experience in the metals industry, and has a successful history of working constructively with unions which are a key stakeholder in any steel company."

Latest in Steel Mills