Steel Mills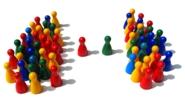 USSC Hamilton Union Says "Enough is Enough!"
Written by Sandy Williams
June 20, 2016
---
USW Local 1005 says it is prepared to fight for what belongs to the active workers and 20,000 pensioners at US Steel Canada.
The Canadian USW Local representing Hamilton Works is angry about media reports "that there are bidders interested in purchasing Stelco and Algoma and they will not assume 'legacy obligations' referring to pension deficits."
The USSC operations are currently entertaining bids from KPS Capital and Essar Group. KPS, a private equity fund known for turning around distressed companies, is the accepted bidder in the Sales and Investment Solicitation Process for Essar Steel Algoma.
The union's priority since US Steel Canada filed for CCAA protection in September 2014 has been jobs, pensions, and OPEBs for retirees.
In a June 20 press release, the USW Local 1005 wrote:
"USSC latest reports on cash flow forecast which is supported by the monitor overseeing this CCAA process has the company in a position to have 163.8 million in cash as of April 30, 2016. This is the same company that motioned the courts that they could not continue to pay pension payments, OPEBS and property taxes as there was not enough cash in the business as a standalone company separated from its parent USS. Clearly this has not been the case the last 7 months as the cash on hand indicates.
"Also at the same time the company is to pay out KERP (key employee retention bonuses) amounting to 2.57 million at the end of this month. We would like to have our OPEBS reinstated by the same judge that granted the original motion to temporarily suspend these payments."
Local 1005 added, "We would like to remind all involved that the last time we came out of CCAA, the three hedge funds made 1.2 billion dollars. That money came off our backs. Now again some of the same players want to again make billions.
The union said it will support bidders that "take care of our retirees and our active members by paying pensions, OPEBS and preserving all jobs."
The union notes that steel prices have improved and order books at orders book at Hamilton and Lake Erie Works are good.
"A local area MP gets it," said Local 1005, "she told us that the best way to protect Jobs, Pensions, and OBEPS is a viable steel company."

Latest in Steel Mills