Final Thoughts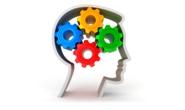 Final Thoughts
Written by John Packard
June 27, 2016
---
I want to thank everyone who has gone to the effort of registering early for our Steel Summit Conference. We are exceeding expectations having already registered three times as many people as we had at this time last year. If you have not yet registered we have provided a listing of the companies attending (so far) in a separate article in this issue of SMU.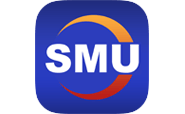 For those of you wondering, our SMU Events App is available for download in your App store. However, we are still in the process of loading all of the 2016 information into the App. We have not yet released it to all of the registered attendees (who are the only ones who will be able to get into the App). Our goal is to release it to our sponsors/exhibitors some time next week and then to our registered attendees by the second week of July. This should give you plenty of time to populate your profile (I believe you can download your LinkedIn photo directly into the App), search for others you would like to network with, review the sponsor and exhibitor information, speaker bio's, etc. We will also have a part of our program dedicated to using the App in an interactive real time survey that we hope you will find interesting. For those of you who have the App from last year – don't do anything quite yet. We are discussing how we want to manage the 2015 information with the 2016 for those who attended last year. We will advise.
A reminder that we will publish as normal on Thursday of this week and then we will not publish again until Tuesday, July 5th. We are taking a long holiday weekend as the U.S. celebrates the 4th of July.
For our Premium members we will be publishing a special Premium issue tomorrow which will have an article on currencies as well as GDP. I expect that issue will be out by mid-morning on Wednesday.
To those of you who are on a free trial to our newsletter and website. Please feel free to ask questions. If you would like to learn more about how to use our website, what is in it or, how to get the most out of our newsletter feel free to contact Brett Linton in our office. Brett handles most of the data, graphics and organization for both the newsletter and website. He can be reached at: Brett@SteelMarketUpdate.com. You are also welcome to contact me with questions, comments or suggestions. I can be reached at: John@SteelMarketUpdate.com. If you would like to become our newest member company you can do that through our website or you are welcome to contact our office at: 800-432-3475. If an existing SMU customer recommended that you join please let us know. We would like to acknowledge and thank that customer.
As always your business is truly appreciated by all of us at Steel Market Update.
John Packard, Publisher

Latest in Final Thoughts