Final Thoughts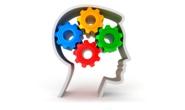 Final Thoughts
Written by John Packard
July 18, 2016
---
I want to take a moment to thank my Steel Market Update team that has been working almost 24 hours a day in order to stay on top of the Steel Summit Conference for this year. I am not positive but, I think we will be the second largest steel conference in the U.S. by the time August 29th gets here. First, I want to commend Ray Culley on his leadership and ability to wear multiple hats at one time (welcome to my world). Brett Linton has been a rock in making sure our website is up to date as well as working behind the scenes on printing of brochures, posters, the App, helping collect monies and keeping track of all of the registered (and not yet registered) attendees. Beside that, Brett also works with me on the newsletters and articles we do all week long. Diana Packard is responsible for billing, collecting the money, paying the vendors and making sure I don't walk the plank on the extra busy days… Other than myself, these are the main people who are organizing this conference.
There is still much more to do and we are bringing in the troops to help us reach the finish line and put on the conference. They include Peter Wright, John Eckstein, Steve Painter, Mario Briccetti, Sandy Williams and my son Ryan Packard.
I don't mean to quibble with SDI CEO Mark Millett but the most recent foreign offers on hot rolled steel are more than $50 per ton below our current domestic HRC average ($615 per ton). We spoke with a couple of trading companies this afternoon who told us there are offers on hot rolled at $24.75/cwt ($495 per ton) in the Gulf to a high of $27.00/cwt ($540 per ton) on the east coast. This equates to a spread of $120 to $75 per ton before taking any freight considerations into account.
By the way, we will have a one-on-one conversation with Mr. Millett at this year's Steel Summit Conference. We think this will be an interesting way to present Mr. Millett and Steel Dynamics.
Our sources are telling us that the coup attempt in Turkey has not disrupted the steel industry there. As of today we are being told it is business as usual.
As always your business is truly appreciated by all of us here at Steel Market Update.
John Packard, Publisher
Latest in Final Thoughts