Steel Mills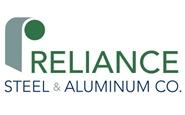 Reliance CEO Sees Inventories in Good Shape
Written by Sandy Williams
July 21, 2016
---
Reliance Steel & Aluminum Co. reported net income rose 11.9 percent to $100.9 million in second quarter 2016. Sales of $2.20 billion were down 9.1 percent from a year ago but up from first quarter by 1.9 percent.
Gregg Mollins, President and CEO of Reliance, said, "The metals pricing environment for carbon steel products was favorable in the second quarter of 2016, with continued mill price increases throughout the quarter. These increases were supported by stable demand, trade case filings by U.S. steel producers, disciplined domestic mill production capacity behavior, and increased raw material costs. However, the overall pricing environment remains below 2015 levels and far below peak levels, with our average selling price per ton sold in the second quarter of 2016 down 10.1 percent compared to the second quarter of 2015."
Carbon steel sales totaled 1,233,900 up 1.4 percent from Q1 and 0.2 percent year over year. Carbon steel sales totaled $1.17 million, an increase up 4.1 percent from first quarter due to higher steel pricing.
Mollins said demand was not as strong as Reliance expected for this year but is generally healthy.
Automotive demand has been robust due to the company's toll processing operations in the U.S. and Mexico. Toll volume has increased to support incremental increases in the use of aluminum by the industry.
Aerospace improved in second quarter and is expected to continue at current demand for the rest of the year. Aerospace is Reliance's strongest end market for aluminum representing 11 percent of total sales. Tons sold were up 2.9 percent compared to first quarter and up 4.4 percent from Q2 2015.
Reliance expects heavy industry to continue at current consistent low levels throughout the rest of this year. The five year infrastructure bill passed in December 2015, offers optimism for higher demand for infrastructure and road construction equipment in 2017 and 2018.
Nonresidential construction is improving slowly but remains well below peak levels in 2006 and 2007 and is expected to provide positive growth in coming quarters.
The energy sector fell further during second quarter. Reliance has seen some signs of drilling activity recently but expects the sector to remain under pressure for the foreseeable future. Tubular Steel, acquired earlier this year, is performing well in spite of current energy sector conditions.
In their outlook remarks, Reliance said it believes the U.S. economy is generally healthy and anticipates a continued slow recovery in demand. Metals pricing is sustainable at current levels through Q3, said Reliance. Tons sold are expected to decline 1-3 percent in Q3 due to normal seasonal factors. Average selling price will improve 1 to 3 percent in Q3 assuming current mill prices are sustained throughout the quarter.
During the conference call, Reliance was asked to comment on purchase of foreign steel. Mollins responded that Reliance buys about 95 percent of its material from North America. He said, "If we brought in foreign material, it would expand our inventories and probably put us into a position where we would chase some of the orders that we choose to walk away from today. So I think our position of keeping as much domestic material here by way of purchases has served us very well."
Mollins did not think there would be a surge in purchasing by service centers to restock inventory. The tendency right now to keep inventories close and is the right thing to do, he added. The consensus by executives on the call was that inventories are in pretty good shape right now.
Assuming mill pricing remains flat, margins may compress slightly as new higher priced inventory comes in, said Karla Lewis, senior executive vice president and CFO. Gross profit margins are still expected to be in the 29-30 percent range for third quarter.
Steel pricing is expected to stay flat throughout the third quarter. Stainless may receive a boost from the favorable determination in the stainless steel trade case.
Jim Hoffman, executive vice president and COO, responded to a question about the outlook for the automotive market:
"I've always said when you're speeding down the highway going 85 miles an hour and you slow down to 70 miles an hour, you're still speeding. The automotive count is still in excess of 17 million. I think I read an article the other day where they adjusted their 17 million build down from 17.7 million to 17.4 million. That's still a lot of activity. And a lot of our activity happens to be in the light truck and the medium duty trucks. And everything we see and all the folks we deal with are telling us that the build rates are exactly what we thought they were going to be. So we don't see in the foreseeable future any real issues. Those are tremendous numbers."
Recent investments in equipment and facilities by Reliance have focused on the shift from carbon to aluminum, particularly going into light trucks. The Monterrey facility due to open in Mexico is steel focused but does have equipment that is designed to be able to do light gauge aluminum for automotive use.
Mollins noted that there is a lot of steel processed by Reliance that goes to the appliance industry, which is strong right now.
It was noted that David Hannah stepped down as Executive Chairman as of July 20 and will continue as member of the Board of Directors. Hannah served as CEO of Reliance from 1999 to 2015 and Chairman of the Board since 2007.

Latest in Steel Mills