Steel Products Prices North America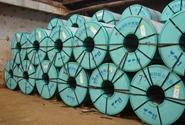 US DOC Reports June Imports at 2.6 Million Tons
Written by John Packard
July 28, 2016
---
On Wednesday of this week the U.S. Department of Commerce reported Preliminary Census data on imports of foreign steel for the month of June 2016. The data is initially released in metric tons which Steel Market Update has converted to net tons for our readers. Imports in June totaled 2.630,373 net tons which are down from the 2,876,358 net tons received in May.
Semi-finished imports, which are mostly slabs (and some billet) going to the domestic steel mills, were down significantly during the month of June coming in at 404,393 net tons. These lower tons was the main reason for the reduction in tons between May and June.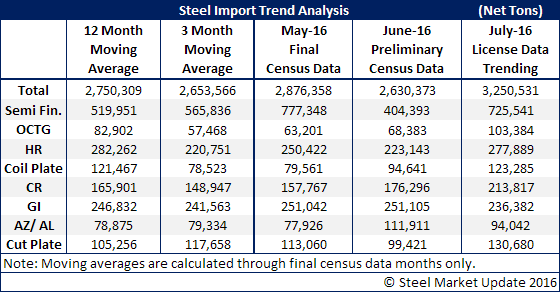 The products shipped to the United States were led by: semi-finished, galvanized, hot rolled, reinforcing bars, cold rolled, wire rods and line pipe.
During the month of June the largest exporters of steel to the United States were (in order of volume):
Canada, South Korea, Russia, Mexico, Brazil, Turkey, Japan and Germany.
Latest in Steel Products Prices North America