Steel Mills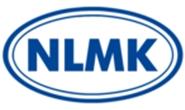 NLMK USA Sales Grow 11% in Q2
Written by Sandy Williams
August 4, 2016
---
NLMK USA flat steel product sales grew by 11 percent in second quarter 2016. Sales for the first half of 2016 were up 9 percent to 1 million tonnes (1.2 million net tons). One hundred percent of NLMK USA products are sold domestically to the processing, pipe, and automotive industries.
North American sales for second quarter totaled $360 million compared to $283 million in Q1. Sale volume was 621,000 tonnes (684,523 million net tons), up from 603,000 tonnes (664,693 net tons) the previous quarter. North America revenue was $360 million.
The NLMK Group reports combines results for its Foreign Rolled Products Segment which includes NLMK USA and six strip and plate production sites in Europe, including NLMK Dansteel in Denmark. NLMK USA is comprised of NLMK Pennsylvania, NLMK Indiana and Sharon Coating.
The segment saw Q2 product sales increase to 66 million tonnes (72.75 million net tons) due to higher demand, restocking by service centers and traders, and import restrictions in the European and American markets. Revenue of $400 million increased 26 percent from the previous quarter and 5 percent year-over-year due to higher sales volume and improved steel product prices.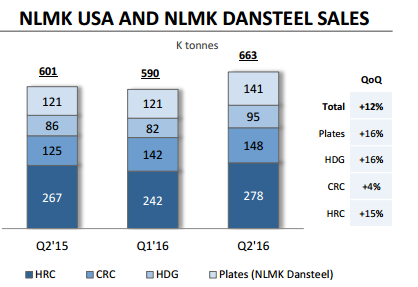 Latest in Steel Mills