Steel Mills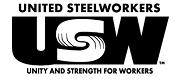 USSC Retiree Benefits Subject of Court Proceedings
Written by Sandy Williams
August 17, 2016
---
A Superior Court decision is expected Friday on whether US Steel Canada will be forced to restore benefits to retirees.
Benefits were stopped in October after US Steel Canada petitioned the court saying it needed to reduce costs to stay in operation. Health benefits for retirees, payments to top-up pension plans and property taxes were all suspended.
United Steelworker lawyers were in court this week to plead their case for restoration of benefits to 20,600 retirees and pensioners. Ken Rosenberg told Superior Court that suspending benefits was a "brutal act.
"We view suspending those benefits as a brutal act that should only have been taken in the worst circumstances," he said. "To take away these benefits when there is money available to pay them is a brutal and cruel act," he added.
In the 28th Monitors Report, William Aziz reported that USSC had approximately $139.7 million in cash at the end of June. June was a strong month for USSC garnering revenue $122.4 million, resulting in an EBITDA of $20.1 million due to an improvement in gross margin and higher than forecast shipments. Some of that cash, $1.6 million, has been earmarked as a retention bonus for 35 key employees considered necessary to maintain operations until a new owner takes over.
USSC expects total receipts of $693.8 million and total disbursements of $666.9 million during the next forecast period ending on December 2, 2016. The cash position at the end of the period is expected to be $163.6 million. The DIP financing with Brookfield had a maximum principal amount of $150 million when it was approved in July 2015. Since then, USSC has asked for and received a series extensions to the expiration date and reduced the overall principal amount of the DIP facility to $30 million to reflect USSC's current liquidity. The DIP facility has not been drawn upon.
Aziz said in an affidavit filed ahead of this week's court proceedings that paying the benefits during the "critical phase" of the sale process could cause the company to default and jeopardize any potential sale. He reminded the court that while USSC had positive financial results in June, in every other month since October 2015 the company lost money and only two of those months resulted in EBITDA that was not negative.
USSC's improved cash position, said Aziz, is needed for working capital, including purchase of raw materials for the winter season, capital expenditures and other payments. He also noted that the cash position is subject to "volatility due to the variability of steel prices and input costs." Steel prices, he noted, are forecast to decline by the end of 2016.
Said Aziz, "The steps that USSC has taken, including accumulating cash, … have been focused on preserving the business and achieving a successful restructuring. I believe that it is important to continue to work toward this goal rather than to sacrifice the longer-term solution in favour of reinstating the OPEBs at this time."
Reinstating benefits would cost US Steel Canada $3.6 million per month. The province is covering some of the lost benefits with a transition fund of $5.6 million.
USSC lawyer Paul Streep told the court that suspending the benefits was necessary to keep operations running while looking for a buyer. The improved financial results in June and July are no guarantee of continued success, said Streep.
"There has been no material change to the overall financial position of the company since last October," he said. "There is absolutely no doubt that this company is still in financial trouble."
"On its own this company could not survive," Streep added. "Its operations just aren't generating enough cash to support this business. There is no trend now that will take this company out of its current financial distress."
Attorney Rob Staley, acting on behalf of the court monitor, said sale of the company "is very close to a conclusion and we should know in a month if there will be a successful outcome."

Latest in Steel Mills