Trade Cases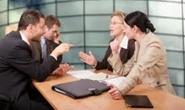 Letter to the Editor: Question About Circumvention Complaints
Written by John Packard
September 22, 2016
---
We might as well get the debate started. The circumvention complaints against Vietnam have prompted comments and a healthy discussion is needed as the industry tries to wrap its collective mind around the facts of the latest request of the US Department of Commerce to stop Vietnamese exports of cold rolled and coated steels. We received the following letter to the editor earlier this evening.
It was reported today that two US steel producers have requested that the DOC find that China is circumventing anti dumping and countervailing duties on cold rolled coils and coated material by processing HRC in Vietnam. More detailed filing is said to follow.
 
Now that alone wasn't that big of a news to me but what caught my interest was the statement that "China is shipping its product into Vietnam for minor processing ".  For many years the emerging steel producing nations like Indonesia, Malaysia and Vietnam have been supplied by the Japanese and the Koreans with hot rolled coils and cold rolled coils for conversion into coated products or pipe and tubing. The fact that the Chinese are supplying Vietnam with hot rolled coils is only logical, they are the cheapest producers. They are supplying billets to many customers in the world who find it to be cheaper to import the billets than making them themselves. What's wrong with that?
For many years the Koreans imported steel from other countries explicitly for the conversion into other products for export because they couldn't compete anymore if they had to buy from domestic mills. This created thousands of jobs in Korea in the manufacturing industry and enabled many companies to export their products worldwide and at the same time kept the domestic price level fairly high.
 
Maybe an idea which we should try here in the USA?

We welcome your comments which can be sent to SMU at: info@SteelMarketUpdate.com
Latest in Trade Cases