Scrap Prices North America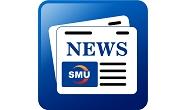 Ferrous Scrap Prices Poised to Drop in October
Written by John Packard
September 29, 2016
---
Market sources are advising Steel Market Update to expect lower ferrous scrap prices in October. We are hearing the expectation by the dealers is for prices to drop anywhere from $15 to $40 per ton with most believing the adjustments will be in the $20 per ton range for obsolete grades and $30 per ton on prime grades (Busheling/bundles).
The expectation of lower scrap prices may be one of the reasons why the domestic mills (mini mills in particular) have been offering lower spot prices into the marketplace.
Scrap companies were blaming a slowing order book at the domestic steel mills as the culprit. As the books weaken the need to buy scrap also weakens. One large national scrap company told us, "Early rhetoric has the market down another $15-30/gt with the most pressure on prime grades.  Weaker demand as indicated by the lowest operating rates since January in addition to further inventory reductions are the chief drivers… However, I wouldn't be surprised to see selective opportunistic purchases as scrap seems to be moving back to levels seen in Q4 last year."
Another scrap company out of the east coast provided the following insights, "Some of the current demand weakness is certainly seasonal – the last several Octobers have experienced downward price momentum.  There does, however, seem to be more demand weakness this October, especially compared to demand just three or four months ago.  My sense is that we get seasonal weakness at this time of the year because capital spending plans for next year are not set, and we are still working off the better scrap supply that typically comes out during the summer.  On top of those factors this year we have the election which add to the uncertainty.  And finally, because finished steel prices continue to drop buyers have no need to enter the market and replenish inventory yet.  So there is nothing to materially improve demand at this point."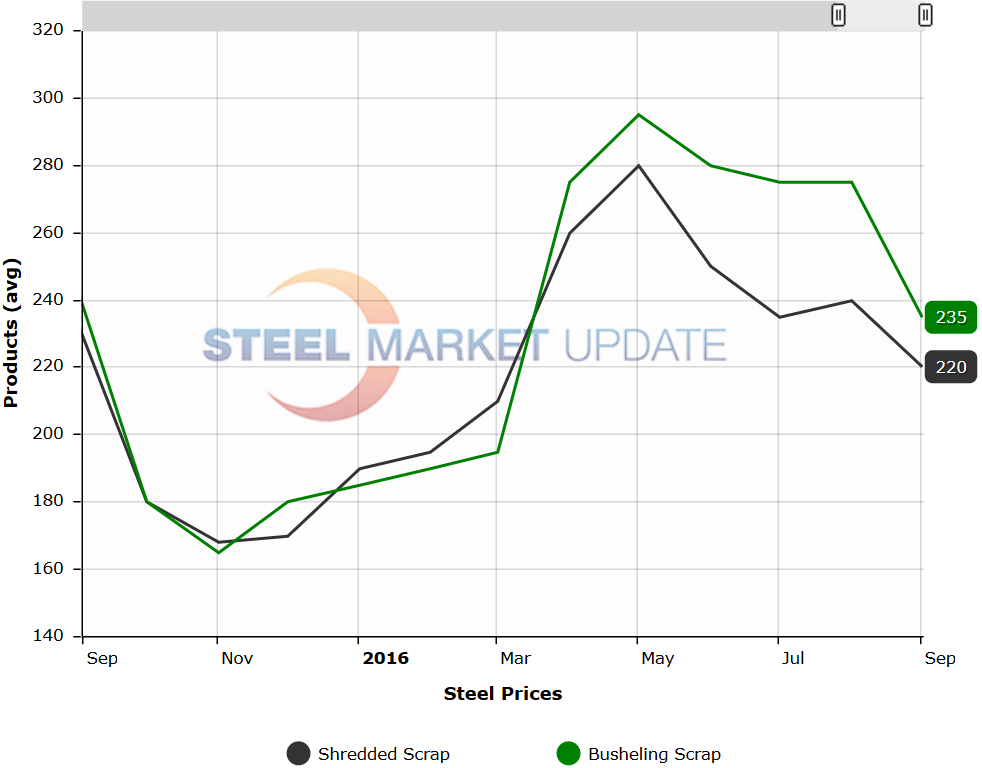 Both prime grades of scrap and shredded are expected to drop to around $200 per gross ton, with the lowest prices being seen in the Chicago area market. One year ago, domestic shred and prime grades dropped to lows around $165 per gross ton (see graphic above). So, there could be more pain in November. Especially if these low capacity utilization and production rates continue at the domestic steel mills.
However, flat rolled steel prices are higher than at this time last year and the expectation is that HRC prices will bottom well above the $360 per ton we saw in early December 2015. Scrap dealers are aware flat rolled prices are doing better plus the scrap export markets are better than one year ago. Taking each of those points into consideration the dealers may prove to be more stubborn by the time we reach November negotiations.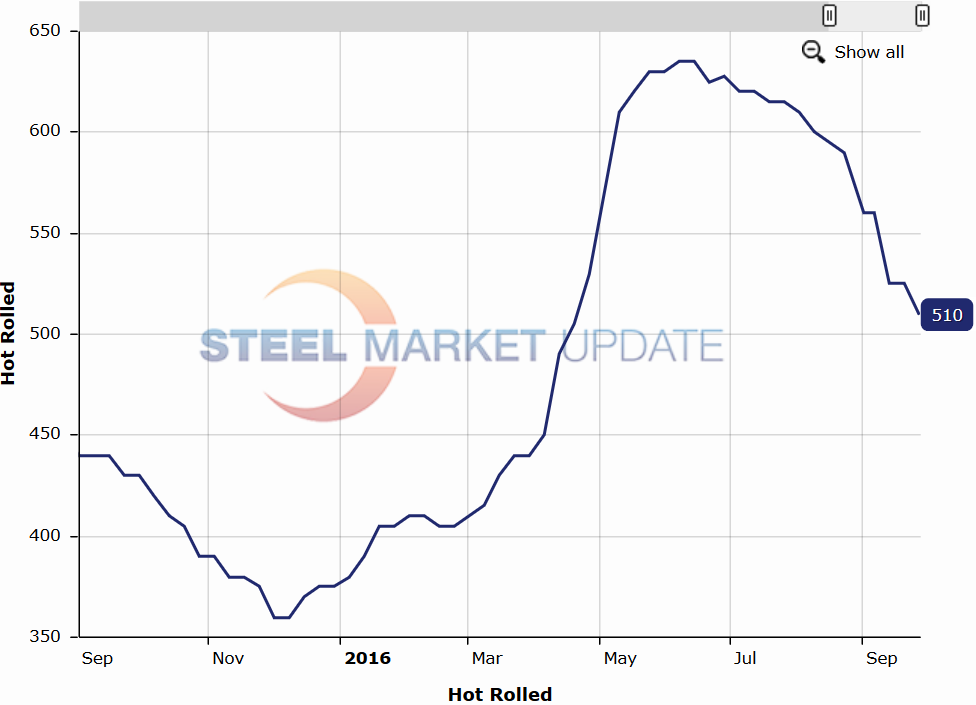 When asked how close the scrap market was to a bottom one of our sources told us, ".  We are still well above scrap price levels of late 2015 when domestic steel capacity rates were higher.  This would point to even lower scrap prices.  However last year the export market collapsed and I don't see that happening in 2016."
Will the Scrap Collection System be Broken Again this Year?
Another dealer worried about those who collect the scrap on a day to day basis and sell it to the shredders and larger dealers, "The two fundamental questions are these – (1) have we worked off the better supply of shredded scrap from the summer, and (2) if shredders need to pay $100-$120/GT auto wreckers / smaller dealers to buy scrap to shred, will that work for the dealers and wreckers to incentivize the peddlers on the collection level below to keep going out to collect scrap.  We bottomed last winter at around $180-$185/GT for shredded, and we had broken the collection system in this country.  We will have to break it again to get to the bottom this time.  I am not sure whether we are there just yet, but I think we are really close." 

Latest in Scrap Prices North America