Trade Cases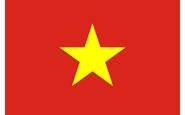 Vietnam Faced with Oversupply, China Imports, and US Ire
Written by Sandy Williams
October 13, 2016
---
The Vietnam steel industry is between the proverbial rock and hard place. U.S. steel manufacturers claim that Vietnamese exporters are party to China's circumvention of antidumping and countervailing duties on cold rolled steel and are calling for AD duties to match those on China products. Vietnam's influx of Chinese steel is also a concern for its domestic steel industry which can't compete against China's low prices. If the U.S. investigation results in reducing the flow of Chinese steel to Vietnam it would bolster orders for Vietnam domestic steel mills but any export orders they generate would be penalized by additional US duties.
The Vietnam Steel Association said it will protect the interest of its domestic steel firms. The association's vice chairman, Nguyen Van Sua told the Vietnam News Agency that the association will "collaborate with enterprises and State management agencies to ensure that appropriate measures meet all international regulations."
The petition by ArcelorMittal USA, Nucor, AK Steel and US Steel, filed Sept. 22, claims that China is diverting CRC and galvanized steel to Vietnam for finishing and export to the U.S. A petition was also submitted by California Steel Industries (CSI) and Steel Dynamics calling for Vietnam to be included in AD/CVD duties assigned to China imports of CRC and corrosion resistant steel.
The DOC is expected to decide by November 10 on whether to launch an investigation but, in the meantime, orders have dropped off for Vietnamese cold rolled steel products causing harm to the domestic steel industry, said Sua.
In the first eight months of 2016, steel imports from China to Vietnam increased to 7.3 million tonnes, 59 percent of total steel imports, according to the Vietnam Steel Association. VSA reports Vietnam's output of 22 million tonnes a year is more than sufficient to fill orders, but lower priced steel from China has supplanted domestic production. China steel is priced 10-15 percent lower than billets produced in Vietnam.
Sua has recommended that domestic steel manufacturers enhance their competitiveness and steel quality to compete with the flow of China's cheap steel into Vietnam. The Association also recommends that more safeguard duties be imposed to protect the domestic industry.
The General Department of Customs reports that China consistently dumps products of all kinds into the Vietnamese market, especially iron and steel products. The Department has said, that regardless of what happens elsewhere with free and bilateral trade agreements with other economies, Vietnam can boost its economy efficiently just by better managing and reducing imports from China.
There is also a debate within Vietnam regarding the feasibility of expanding the domestic steel industry. Concerns run from environmental damage, such as the massive fish kill from new steel mill Formosa Ha Tinh Steel, to an already oversupplied market.
Nguyen Mai, chairman of the Vietnam Association of Foreign Invested Enterprises, said investing heavily in industries such as steel is not the direction that Vietnam should take right now.
"The country has an abundant supply of regular products like construction steel, so it should not expand production of the products, but focus on sectors with modern technology which could bring higher benefits and smaller risks to the environment," he said in a Voice of Vietnam article. "I don't think Vietnam should continue investing in steel in the way many other countries did many years ago."
Sua disagrees, saying it is necessary to study the development of the steel industry. "Steel production and economic development are closely linked. Vietnam should increase its annual steel output, as the country is investing heavily in infrastructure," said Sua.

Latest in Trade Cases