Steel Products Prices North America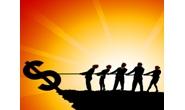 Comparison Price Indices: Just About Everything Heads Lower
Written by John Packard
October 16, 2016
---
Flat rolled steel prices continued their decline this past week according to the steel indexes followed by Steel Market Update. Two of the indexes (SMU & Platts) had benchmark hot rolled prices piercing the $500 per ton ($25.00/cwt) level in the spot markets in the United States and Canada. SteelBenchmarker did report prices but still lags the other two indexes on hot rolled and plate.
Benchmark hot rolled coil (HRC) was reported to be averaging $490 per ton on our SMU index. This is down $10 per ton from what we reported the previous week. Platts dropped their HRC average by the end of this past week to $495 per ton while SteelBenchmarker dropped their average by $14 per ton from a couple of weeks before last week (SteelBenchmarker only reports prices twice per month).
When looking at cold rolled coil (CRC) price averages the three indexes are a little more closely aligned. SteelBenchmarker is actually the lowest index publishing the CRC average at $705 per ton. They were followed by SMU at $710 per ton and then Platts at $720 per ton.
SMU saw galvanized .060″ G90 prices ($60 per ton coating extra) as being down $10 per ton to $760 (or $700 per ton base price average = $35.00/cwt). Gavalume .0142″ AZ50, Grade 80 remained the same as the prior week at $1011 per ton.
Both SteelBenchmarker and Platts reported plate prices but there is a huge discrepancy between the two with SteelBenchmarker believing plate prices average $575 per ton with Platts $75 per ton lower at $500 per ton.

FOB Points for each index:
SMU: Domestic Mill, East of the Rockies.
SteelBenchmarker: Domestic Mill, East of the Mississippi.
Platts: Northern Indiana Domestic Mill.
Latest in Steel Products Prices North America