Steel Mills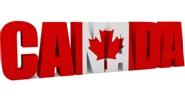 US Steel Canada Has Strong August Sales
Written by Sandy Williams
October 17, 2016
---
US Steel Canada court monitor Alex Morrison reported sales were good in August, resulting in revenue of CAD $144.6 million. EBITDA increased by $30.7 million from July. Shipments were up 19.7 percent year-over-year to 192,734 tons. The company has been successful in replacing sales to automotive customers that were lost when US Steel cut ties with its Canadian division, said Morrison. Average selling price per ton was $750 compared to $706 per ton a year ago.
August sales were the peak for the year, said Morrison, since they were the result of sales placed in June when market prices were at their highest. September sales are expected to be positive but lower than August due to declining sales volume and pricing. Rising prices for metallurgical coal may affect financial results in 2017 along with uncertainty regarding the direction of steel pricing in the coming months. Morrison also continues to monitor how U.S. antidumping measures may affect the flow of imports into the Canadian market.
US Steel Canada reported cash of $181.9 million on hand at the end of August.
Sale of USSC is continuing with a memorandum of understanding signed by Bedrock Industries with the Government of Ontario. Bedrock is working with USSC and key stakeholders to advance a transaction that will lead to a comprehensive restructuring of the company.
The company's current CCAA protection expires in November 2016 but is expected to be extended.
Latest in Steel Mills