Final Thoughts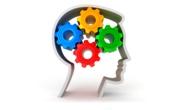 Final Thoughts
Written by John Packard
October 21, 2016
---
On Friday I got a number of messages from people wanting to know how they can get information about a price increase announcement being made as soon as it comes out (or shortly thereafter). Right now what I try to do when announcements come out is to put it out on my Twitter account (@SMUSteel) as well as our company LinkedIn accounts (Steel Market Update and my personal account). We are in negotiations right now to build our next website and having some form of "push" function is one of the items on our wish list.
Also note that we placed articles both in the members only section of the website (rolling menu) as well as our blog about the price increases, our late week move on our HRC index and the adjustment of our Price Momentum Indicator. When markets are moving you may want to keep an eye on our website as well as your email inbox.
I appreciate those of you who send the mill announcements to me when they come out. You need to note that the mills do not send them directly to me so, I rely on the good will of the steel buyers. If you are getting notifications regarding steel prices or lead times you can send them to me at: John@SteelMarketUpdate.com.
I expect to have our registration page up and operational by Tuesday afternoon for our next Steel 101 workshop which will be held in Huntsville, AL and will include a tour of the Nucor Decatur steel mill. The dates for the workshop are January 24 & 25, 2017.
As always your business is truly appreciated by all of us here at Steel Market Update.
John Packard, Publisher
Latest in Final Thoughts