International Steel Mills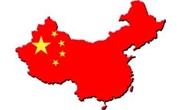 Chinese Market Still Red Hot
Written by John Packard
November 29, 2016
---
One of our main Asian contacts provided SMU with a brief glimpse as to what is happening in China this week:
No major changes in Ore prices until after the New Year… Waiting to see if the Chinese Government makes any Regulation changes after New Year. You know this is a normal SAGA around this time of the year and it will continue onward past Chinese New Year as if nothing changes on Jan. 1, 2017, everyone will then have to wait till early Feb. 2017 which is after the Chinese New Year.
Many traders have pulled back from exporting for this reason and a normal occurrence in China.
Market domestically is quite strong right now and IF you look at the numbers domestically, IF EXPORTED, prices would be close to Japanese levels on export side and meaning China has priced themselves out of the market.
However, the Commodity Futures market and Debars did dip by 3% Today. Will keep you updated in coming days if any major developments.
Latest in International Steel Mills