Steel Mills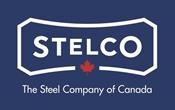 Stelco Sale to Bedrock Goes to Court for Approval
Written by Sandy Williams
December 11, 2016
---
Stelco, the former U.S. Steel Canada, has officially requested to be sold to Bedrock Industries after more than two years in Canadian creditor protection.
"Ontario welcomes this latest development in the effort to restructure Stelco as an important step toward saving 2,100 jobs, protecting pensions and supporting economic development in the Hamilton region while ensuring environmental protection," said the Ontario's minister of finance, Charles Sousa, in a press release.
The restructuring plan will preserve 2,100 jobs at the Lake Erie and Hamilton Mills and continue the pension plans and post-employment benefits for retirees.
United Steelworkers Local 8782 and 8782(B), United States Steel and Ontario said they will support the deal, subject to some conditions regarding pensions and benefits.
"Entering into a PSA with Bedrock is a major step forward as efforts to reach a going-concern transaction keep gaining momentum," said Bill Aziz, Chief Restructuring Officer, Stelco. "Constructive engagement from interested stakeholders is welcomed and appreciated. At Stelco, our focus continues to be on working with Bedrock and other stakeholders to complete the court-supervised restructuring, subject to various approvals."
The restructuring framework includes strengthening the pension plans through various lump sum and ongoing contributions by the company, resulting in up to $430 million of new funding for the pension plans, $160 million of which is guaranteed directly by Bedrock.
According to the restructuring summary, the Stelco lands will be transferred to a land trust that will be governed by the pensioners. The province will receive US $61 million for environmental cleanup of the land and provide a $10 million fully secured loan to start operations for the land trust. The lands will be sold, leased or developed with the proceeds going to fund the pension plans and other post-employment benefits (OEPBs). The province will also provide a loan of up to $66 million to ensure there is enough funding for the OEPBs while the lands are developed and the new company is established.
The final terms for the sale of Stelco to Bedrock will be brought before the court for approval.

Latest in Steel Mills