Steel Mills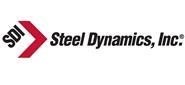 Steel Dynamics Profits to Decline in Q4
Written by Sandy Williams
December 17, 2016
---
Steel Dynamics is expecting fourth quarter profitability to decline from third due to lower shipments and metal spread compression. Shipments were down in both the flat and long products categories. In addition, lower steel pricing more than offset savings realized from lower ferrous scrap costs.
Impairment charges for the quarter are still being assessed related to the company's 82 percent-owned and idled Mining Resources joint venture and were not factored into the fourth quarter guidance.
Wrote Steel Dynamics in their fourth quarter guidance release: "The anticipated lower earnings are driven by the company's flat roll operations, as customers were hesitant to place orders earlier in the quarter, resulting in both lower shipments and product pricing. However, supported by continued low customer inventory levels, rising world steel prices, reduced flat roll steel imports, seasonally steady demand and rising raw material costs, both flat roll steel selling values and customer order activity have improved meaningfully in November and December, with an expectation for continued strength into 2017. "
Profitability for SDI's metals recycling segment is expected to be similar to third quarter results. Ferrous and nonferrous shipments are expected to be seasonally lower along with some margin contraction for ferrous metals.
Fabrication has seen steady seasonal demand from nonresidential construction. Metal spreads were better in the fourth quarter and the increased average selling values more than offset higher raw material costs. However, fourth quarter results in the segment are expected to be only slightly better than the previous quarter.

Latest in Steel Mills