Scrap Prices North America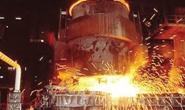 Turkey Export Order a Sign of Higher Scrap Prices Come January
Written by John Packard
December 20, 2016
---
If you are a steel buyer thinking that this rash of price increase announcements has run its course you may want to re-think the market forces again. One of the major scrap exporters booked a cargo of 80/20 mix to Turkey at $296 per metric ton delivered. They also sold shredded scrap at $301 delivered. According to SMU sources this deal is $15-$20 per metric ton higher than the most recent sales off the east coast.
One of our scrap sources told us, "…It is anticipated we will see additional sales from major shippers at higher levels in the coming weeks. LME scrap contracts are moving up and have breached $300 for January. These sale levels undoubtedly will push domestic prices higher next month. I expect prices up $20-40gt depending on regions."
One of our scrap sources on the east coast told us late this afternoon, "We expect more sales to Turkish buyers to be made in the next few days.  In the meantime, exporter scrap inventories are not deep for the most part and inflows are lackluster, so they do not have incentive to sell for anything less than the latest price for now.  Billets for Turkish mills are not very available, and prices are around $420/MT cif for them and even higher from some sellers.  So while the Turks could make some deals for billet (getting timely deliveries is another matter), they cannot avoid for long coming back to the US exporters for more scrap.
"News of this new export sale has created expectations of a materially stronger US domestic market in January with prices for shredded and prime scrap easily eclipsing $300/GT delivered into all markets, and as much as 10% higher than that in the areas with the most demand, namely the South and OH Valley.  It has become clear over the last week that mills did not buy all they needed in December, and that this market upswing still has room to run.
Stay tuned…."
Export orders, especially at good prices, puts pressure on what material is available for the domestic steel mills.
Worthington Industries, in their earnings conference call held this afternoon, pointed out there is some adjustments of automotive production schedules to accommodate higher inventories. As the auto companies cut back schedules this will impact the amount of prime grades of scrap (which are used by the sheet mills) available early in the New Year and could help push prices higher.
Rising ferrous scrap prices have been one of the harbingers as to what is going to happen to steel prices. The expectation has to be for an increase announcement as early as this week and probably not much later than the first week of the New Year.
Stay tuned…

Latest in Scrap Prices North America