Final Thoughts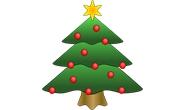 Final Thoughts
Written by John Packard
December 21, 2016
---
This is our final issue before the Christmas and Chanukah (Hanukkah) Holidays which begin this weekend. We will not publish our regular (Executive) newsletter until next Tuesday, December 27th. We will then publish on Thursday before taking time off to celebrate the New Year.
We will publish a Premium supplemental issue in the morning (Friday) and we have already put the mid-December flat rolled steel market trends analysis (survey results) on the website for our Premium level members.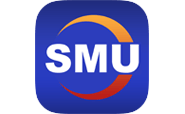 I want to welcome all of the new Executive and Premium level members we have been adding over the past couple of weeks from around the world. We are very happy to have you as our newest "members" as we prefer to call our subscribers. As members you are welcome to contact us and ask questions about the website, newsletter or just information that you are looking for. We will do everything possible to get you an answer or we will listen to your suggestions as many of our articles and expansion of our website comes from suggestions by our readers.
We will begin emailing invoices for February renewals next week. Please be aware that we are instituting a small ($100) increase in our subscription rates for both Executive and Premium level service. We have already started the process of building/remodeling our website as well as expanding our team for 2017. We want to add to and improve the Steel Market Update experience as we strive to become THE main source of market intelligence for the flat rolled (and in the future other products like plate, pipe & tube, scrap, etc.) markets in North America.
Since we are early in the development stages if you have recommendations on what we can do to improve our website or the website experience please let us know by sending an email to: info@SteelMarketUpdate.com. The same goes for our mobile presence as improving your ability to interact with SMU with your smart phone or tablet is one of the items we will be working on early in the process.
I would also like to know if you want us to change the "look" of our Home Page – something under consideration is to go with a more "modern or contemporary" look. If you have a website that you just love for the ease of navigation or just the look of the site please send us a link: info@SteelMarketUpdate.com.
Do you have a son or daughter with an Economics/Statistics degree (or graduate degree) who also has the ability to write – we are looking for someone to join Steel Market Update. Please send any resumes to: John@SteelMarketUpdate.com.
We are also looking for experienced steel people who like to write about their field of expertise but are not looking for a full time job. If you are interested please send me a resume and what your field of experience may be to: John@SteelMarketUpdate.com.
Steel Market Update would like to take a moment to thank all of our members for reading our newsletter and website and spreading the word out there of our existence. You already know that we do not have a sales force yet we manage to grow our business each and every year and it is because of loyal customers like you. Thank you.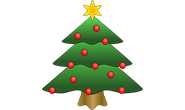 From everyone here at Steel Market Update: Sandy Williams, Diana Packard, Brett Linton and Alison LaLonde as well as our outside teammates: Peter Wright, John Eckstein, Ray Culley, Steve Painter, Mario Briccetti as well as our contributing writer Paul Lowrey and myself – John Packard. We all wish you a very Merry Christmas or Happy Hanakkuh! Please enjoy the next few days with your family and friends and may you have a safe and enjoyable Holiday weekend.
We pray for Peace on Earth.
And as always your business is truly appreciated by all of us here at Steel Market Update.
John Packard, Publisher

Latest in Final Thoughts