Steel Mills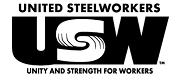 USW Wants Essar Back in the Bidding Process for Algoma, Cliffs Says No
Written by Sandy Williams
December 22, 2016
---
United Steelworkers Local 2251 wants clarification from the Ontario court on whether it has permission to talk with Essar Global backed Ontario Steelworks about its bid for Essar Steel Algoma.
Local 2251 favors a bid by Ontario Steelworks saying it would preserve the pension plan and union rights under the collective agreement. In July, the union negotiated a deal with Ontario Steelworks to purchase Essar Steel Algoma for $900 million that included paying city-owed taxes and preserving the union's pension plan.
Essar Steel Algoma rejected an initial bid from Essar Global and in July the union effectively blocked a bid from KPS Capital Partners. The Term Loan Bidders, who were working jointly with KPS, committed to completing a sales transaction to acquire Essar Steel Algoma.
Essar Steel Algoma since then has filed legal charges that Essar Group and its affiliates have engaged in a course of conduct that consistently preferred the interests of the Essar Group and, in particular, Essar Global Fund, to those of Algoma and its stakeholders. The "oppression remedy" case is now under investigation.
Not willing to give up on Essar Global and Ontario Steelworks, Local 2251 has asked the court to clarify the status of the sale and investment solicitation process and whether the union is allowed to engage in discussions with Ontario Steelworks, and if so, under what conditions.
A new player has stepped into the arena to block attempts by Essar Global to regain ownership of Essar Steel Algoma. Cliffs Natural Resources said it will continue to supply iron ore to Algoma only if Essar Global doesn't buy the steel company.
Essar Steel Algoma and Cliffs Natural Resources resolved a contract dispute in April and agreed to a settlement that continued to supply iron ore pellets to Algoma for 2016 and 2017. The 22nd monitor's report indicates that new agreement has been formed that extends the agreement for a four year term in which Cliffs will provide Algoma with approximately 70 percent of its annual pellet requirements.
A condition of the agreement was that "Cliffs will have the right to terminate all these agreements if an agreement to sell all or a material part of the business or assets of Algoma to an Essar Global Entity (broadly defined to include entities related to, affiliated with or controlled by Algoma's ultimate parent) shall have been approved by this Court or a CCAA plan shall have been sanctioned by this Court under which, upon implementation, an Essar Global Entity would retain or obtain a material equity interest in Algoma."
"This was a firm condition of Cliffs agreeing to the Term Sheet," added court monitor Brian Denega.
Cliffs President and CEO Lourenco Goncalves has been a strong critic of Essar Global operations. USW Local 2552 president Mike Da Prat told the Sault Star that holding grudges in unacceptable in business.
"If everybody was to decide that anybody they've had a bad experience with is unacceptable, then who the hell would be eligible?" he said. "I can tell you that Local 2251 has had problematic relationships with a bunch of people, so what are we supposed to do?"
Essar Steel Algoma's court protection and DIP financing was extended to January 31, 2017. Algoma operations, said Denega, "continue to face headwinds resulting from uncertainties in the restructuring process, such as higher employee turnover as compared to the period prior to the CCAA Proceedings, the ability to make capital expenditures on a timely basis and challenges in dealing with concerned customers and vendors."
Denega said there are no assurances that the financing will be extended further and "encourages all stakeholders to engage in expedited and meaningful discussions to effect a successful restructuring as soon as possible."

Latest in Steel Mills