International Steel Mills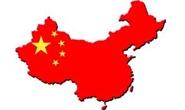 Chinese Steel Market Analysis: Prices Artificially High?
Written by John Packard
January 3, 2017
---
The following analysis of the steel markets in China is from Beijing Metal Import & Export Co.,Ltd and is being reproduced by Steel Market Update with permission. However, we did need to make some edits to help our readers to better understand the message that is trying to be portrayed:
Please allow us to update China steel market (Dec 26, 2016 – Jan 2, 2017) as usual as following:
In the past week, China steel market kept fluctuating up and down after it touched highest level in the [middle] of December. Transactions [were] not active during the whole week and Futures market was in a leading position compared to spot market.
We mentioned in the last report that the irrational rise of the [steel] price can't make market to last long time [will not last forever]. Prices were just going up all the time due to non-market factors. We also reported to you that Shagang made prices of 2nd ten days of December unchanged, from that moment, EXW price was higher than spot price. So we guessed that Shagang will low down [lower] the prices of 3nd ten days of December but finally [instead] Shagang chose to increase prices by RMB100/MT which was out of our expect [was unexpected].
Please note that Shagang just released new prices for the first ten days of Jan 2017 yesterday, all the prices of De-bar, Wire Rod was made unchanged again but Hot Rolled Coil was increased by RMB200/MT (VAT included). Spot price had a slight increase influenced by this new price policy yesterday.
On the one hand, spot prices already dropped heavily and the gap of EXW price and spot price is turning big [prices are falling in spot market and the spread is narrowing between spot and EXW prices]; but, on the other hand, mills was unwilling to low down prices [resisting lowering prices]. Obviously mills wanna [want to] make price stable. Normally they have two ways to make prices stable, one is increasing EXW prices, to force spot price to follow up; another way is production limits. Except government's production limitation in order to get better weather [government is already limiting production due to pollution issues], till now no mills cut down the production as traders' winter plan will come [mills aren't following government instructions yet]. But we trust mill will cut down the production soon along with the coming of Chinese Spring Festival.
Below price details of Platts 62% index and spot Billets for your information:


For export, below our offer today for your reference:

From a Second Asian Trading Source:
Best to say that nothing is being sold from China these days, but that is about to change in coming weeks. Mills cannot afford to keep prices at artificial highs much longer as no one domestically is buying, stock are very low and reason being prices are too high. When Ore was at USD100-120/mt cnf fo, steel prices were not as high as they are today, so to blame Raw material prices is unrealistic. It is a cat and mouse game right now and the prices are due to drop before or after the Chinese new year by USD50-100/mt as sustainability on pricing is shadowed be degrading economic stability in China now. Will keep you posted.

Latest in International Steel Mills