Final Thoughts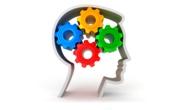 Final Thoughts
Written by John Packard
January 4, 2017
---
It has been a busy (albeit short) week. I mentioned in my last newsletter that we are actively in the process of reviewing and building a new website. Beginning this evening, we have our website designers (K3 Technologies out of Atlanta) here in our Florida offices for the next few days so we can work with them to understand how we want our new systems to work.
We have many goals – one is to have a much better mobile presence, another is to be able to use video and webinar technology more effectively, a third is to improve the user (your) experience and try to make our business easier to understand for those new to SMU as well as our existing members.
Those of you who have attended one of our conferences or workshops within the past couple of years are aware of the growth of the Events portion of our business. We need to highlight those successes better and make the presentation cleaner and easier for people to access.
Bottom line, we are busy here and it sounds like many of you are busy out there as well (or are anticipating improvement in your business).
Our SMU Steel Buyers Sentiment Index is at record highs, which means buyers and sellers of flat rolled steel are optimistic about their company's chances of success both now and into the near future.
I personally am bullish on the industry for 2017. This does not mean that we are going to break production records, in fact areas like automotive may be down slightly from the record they just set. But, when I travel I look for the obvious signs of growth like cranes towering over the downtown areas or new shopping centers/strip mills in the suburbs.
I am watching the energy markets (oil and gas) as it appears to be stirring from a long slumber. I am watching for any signs of life to the Agriculture segment. Maybe we will see something this year, if not, we should in 2018.
And, of course, we all are watching President-Elect Donald Trump who was touted as the leader of the future by Dan DiMicco two years ago at our 2015 Steel Summit Conference. What will his administration (and the Congress) do that could impact the steel industry? Governing is a double-edged sword so we will not know for a number of months whether he will be a blessing or a curse.
As always, your business is truly appreciated by all of us here at Steel Market Update.
John Packard, Publisher

Latest in Final Thoughts