Scrap Prices North America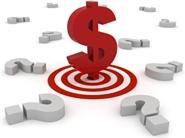 Scrap Negotiations Ongoing, Early News Pointing Toward +$30-$40
Written by John Packard
January 5, 2017
---
January scrap negotiations have begun between the domestic (USA & Canada) steel mills and their scrap suppliers. As one large scrap company put it, "Things are slow to develop today, but I'm anticipating some movement by day's end.  This market has been sort of like a junior high dance at this point, with the reluctant boys on one side of the dance floor and the anxious girls on the other..(not sure which group represents the buyers vs. sellers in this metaphor, but I digress.)" 
The early money was on ferrous scrap prices increasing by $20 to $30 per ton for January. However, many dealers thought the Turkish steel mills would come in and buy multiple cargoes prior to the New Year squeezing supplier and pushing prices even higher. So far there was one cargo sold to Turkey last week at $296/MT, but nothing has been sold to Turkey since (disruption in home markets and value of Lira vs. dollar is hurting them).
This afternoon (Thursday) we learned the Detroit market, which usually leads in settling ferrous scrap prices, was up $35 per gross ton on cut grades and $40 per gross ton on prime grades like busheling.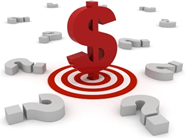 At this point the expectation is for cut grades to move higher from December levels by $30 per gross ton (cut grades include HMS and shred). At the same time, there is a slightly tighter market for prime grades due to some plant outages as automotive companies adjust their inventories. Prime grades are expected to be up $40 with some of the more bullish dealers thinking they may be able to get +$50.
There are many mills who have not purchased scrap as of this afternoon. SMU spoke with one of those mills and we were told they expect to pay the +$30 to +$40 numbers as discussed above.
Believe it or not, the energy industry is beginning to show signs of life which is generating some new pockets of strength with mills in eastern Ohio and western Pennsylvania. We discussed this subject with scrap guru Mike Marley of World Steel Dynamics who told us, "Demand for steel products has rebounded at several mills that are oil industry suppliers. This includes these mills and others in eastern Ohio, and in western Pennsylvania.  That has created a geographic a pocket of stronger demand.  Mills in the region will have bigger scrap buys this month and can't risk losing too much local scrap and expect to replace it with buys from distant suppliers.  One trader in that region estimated that local scrap demand could total 120,000 tons this month but that the only 70,000 tons will be available from the area's scrap yards. Other mills that frequently buy a portion of their melt needs from northern Ohio dealers have chosen to steer clear of the region this month.  Instead, they plan to buy more of their needs in scrap-rich regions like Detroit and Chicago and thus avoid having to outbid the Ohio mills for local scrap."
Mr. Marley told SMU the expectation is "when the dust settles" and the deals get done that the domestic steel mills will pay somewhere around $320-$330 per gross ton on shredded scrap and closer to $350 per gross ton on prime grades with an outside chance primes in some markets could exceed $350.
We spoke with the head of sales for one of the steel mills this afternoon regarding whether they think the mills will go out and announce new price increases once scrap numbers settled. The comment we got back was whether or not there is an "official" announcement the mills would most likely ask their spot customers to cover the amount of the increase.
We will have more detailed information in Sunday evening edition of Steel Market Update.

Latest in Scrap Prices North America