Service Centers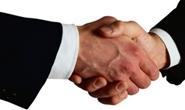 Union Corrugating Co Acquired by Private-Equity Firm
Written by Sandy Williams
January 11, 2017
---
Union Corrugating Company, based in Fayette, NC, has been acquired by Industrial Opportunity Partners.
The acquisition preserves Union's current managing team while adding IOP operating Principal Dave Mackin as Chairman. Keith Medick will continue to serve as Union's President and Chief Executive Officer.
"I am personally excited to work with Union's management team and employees to continue the Company's focus on quality, delivery, lead-times and customer service," Mackin said. "I also look forward to supporting the Company's growth plans with a focus on geographical expansion and continued penetration of Union's served markets."
Added Medick: "The Union team is excited to partner with IOP as we begin this new stage in the Company's history. I believe that our partnership with IOP will result in the successful achievement of our operational and growth goals."
Union Corrugating is a manufacturer or metal roofing systems and components. The company is located in North Carolina and has 10 manufacturing and distribution facilities located throughout the Southeast, Mid-Atlantic, and Midwest serving residential, commercial, and agricultural roofing and siding markets.
The acquisition of Union Corrugating gives Industrial Opportunity, a private equity firm in Illinois, its tenth platform investment.

Latest in Service Centers