Steel Products Prices North America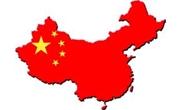 China Steel Exports Fall in December
Written by Sandy Williams
January 15, 2017
---
Chinese finished steel exports are beginning to drop month over month. In December, finished steel exports were down about 4 percent from November to 7.8 million tonnes. In comparison to a year ago, December exports had fallen approximately 27 percent from a record 112.4 million tonnes.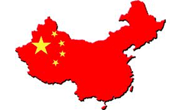 Looking at the data by quarter finished steel exports fell 16 percent from third quarter and 23 percent from the previous year's quarter.
For 2016, Chinese steel exports totaled 109 million tonnes, down 3 percent from the 2015 total of 112.4 million tonnes. About a third of China's steel exports are directed to Southeast Asian nations (ASEAN).
Roberto Cola, vice president of the ASEAN Iron and Steel Council said the reduction was a relief for all steel producers but especially those in ASEAN.
Key Banc analyst Phil Gibbs said in a note to clients, "We view the moderation in Chinese steel exports as encouraging to the supply-side picture, a likely contributing factor in 2H16 in global steel prices. This will remain a critical watch point in the coming months and years as China continues restructuring its steel and coal industries."
The slip in exports in 2016 is likely due to improved domestic demand and efforts by China to rein in steel overcapacity. This past week, China's National Development and Reform Commission announced it will eliminate production of all low-quality steel made from scrap, produced mostly by small mills, by the end of June. The targeted steel mills have inefficient steel mills that contribute greatly to the nation's air pollution problem as well as producing sub-par steel. China hopes to reduce capacity and consolidate production to produce higher quality steels in the coming years.
Trade cases also played a major part with 15 countries launching 41 investigations against Chinese steel exports in 2016.
China's crude steel production in 2017 is expected to increase by 0.5 percent to 825 million tonnes but 87 percent of it will be utilized within China, according a report by BMI Research. BMI expects China's public infrastructure construction to be strong throughout 2017.
A new report by the Australian government says the increased domestic demand for steel in China will boost prices for iron ore for 2017 for the short term but will likely fall to $46.7 per tonne in 2018 as construction slows. Iron ore prices, currently hovering around $80 per tonne, are expected to average $51.50 per tonne in 2017 before the 2018 decline according to Australia's Resource and Energy Quarterly – December 2016.

Latest in Steel Products Prices North America