Steel Markets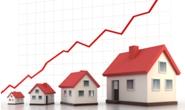 Existing Home Sales Finish 2016 Softer After Record Year
Written by Sandy Williams
January 25, 2017
---
Existing home sales softened after an exceptional year, decreasing 2.8 percent to a seasonally adjusted annual rate of 5.49 million in December from an upwardly revised 5.65 million in November. The National Association of Realtors called 2016 the best year for existing home sales in a decade. Sales for the year totaled 5.45 million, surpassing 5.25 million in 2015.
Single family home sales fell 1.8 percent in December to a SAAR of 4.88 million and condo and co-op sales fell 10.3 percent to a SAAR of 610,000 units.
Pricing for existing homes continued to rise last month, up 4.0 percent year over year to a median price of $232,000. Single family homes sold at a median price of $233,500 while condos and co-op median price was $221,600. Median prices were up 3.8 percent and 5.5 percent from a year ago, respectively.
Inventory at the end of December was at its lowest level since the National Association of Realtors began tracking housing supply in 1999. Total housing inventory was down 10.8 percent to 1.65 million existing homes, and was 6.3 percent lower than a year ago.
Lawrence Yun, NAR chief economist, said the housing market's best year since the Great Recession ended on a healthy but somewhat softer note. "Solid job creation throughout 2016 and exceptionally low mortgage rates translated into a good year for the housing market," he said. "However, higher mortgage rates and home prices combined with record low inventory levels stunted sales in much of the country in December."
Added Yun, "While a lack of listings and fast rising home prices was a headwind all year, the surge in rates since early November ultimately caught some prospective buyers off guard and dimmed their appetite or ability to buy a home as 2016 came to an end."
Regional breakdown of existing home sales: Northeast down 6.2 percent, Midwest down 3.8 percent, South unchanged, West down 4.8 percent. The chart below shows the share of existing home sales by region.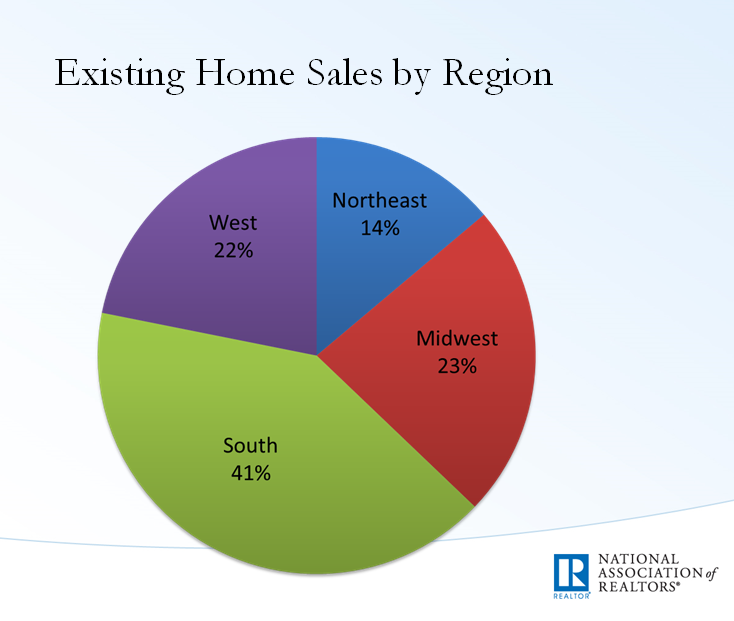 NAR President William E Brown, said it is necessary for the Federal Housing Administration to follow through on a previously announced decision to reduce the cost of mortgage insurance from annual premiums of 0.85 percent to 0.60 percent.
"Without the premium reduction, we estimate that roughly 750,000 to 850,000 homebuyers will face higher costs and between 30,000 and 40,000 would-be buyers will be prevented from entering the market," said Brown.

Latest in Steel Markets