Economy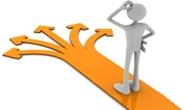 January at a Glance
Written by John Packard
January 31, 2017
---
Today is the last day in the month of January 2017. The following is our monthly review of key data collected by Steel Market Update during the month including a number of our own proprietary indices and indicators.
SMU Price Momentum is ending the month pointing toward higher prices ahead. We do admit that there have been questions raised as to whether we have seen the peak of the current pricing cycle but, even with a drop in our own flat rolled indices today, we have not yet moved our Indicator. We continue to advise steel buyers to be aware of the debate, of the potential for lower scrap prices in February and to remain aware of price offers in the marketplace by as many suppliers as possible.
At the same time we saw January set new records for Sentiment (SMU Steel Buyers Sentiment Index) which is how buyers and sellers of steel feel about their company's ability to be successful both in the current market environment (Current Sentiment Index) as well as out three to six months into the future (Future Sentiment Index). As you can see in the table below the trend is positive (optimistic).
Steel prices on all flat rolled products rose during the month of January. We did, however, end the month down slightly on each product. Whether this represents a change in direction or just an adjustment due to the collection of data during the week is not yet known.
Scrap prices were up, zinc prices rose to levels that has many questioning whether there may be another increase in coating extras coming. Aluminum was up slightly but nowhere near the levels or pace of zinc. Iron ore prices were also up (Chinese spot).
SMU service center number of months inventory on hand was up which leads us to believe that there may be more inventory at the service centers than we are being led to believe by the MSCI data. Our analysis of the MSCI data for the month of December is indicating a small excess of 116,000 tons which is up from 1,000 tons at the end of November.
Imports continue to be at higher levels than we anticipated when the dumping suit results began to come down from Commerce and the ITC. Hot rolled is down significantly while cold rolled and coated steels continue to be at high levels. SMU opinion is this is due to the higher than normal spread between HRC and CR/Coated base prices.

Latest in Economy