Steel Mills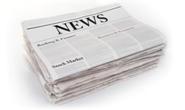 Essar Steel Algoma Creditors Fire Retort at Essar Global
Written by Sandy Williams
February 2, 2017
---
A war of words is underway between Essar Steel Algoma secured creditors and former parent company Essar Global Fund.
In a letter to the CCAA monitor Essar Global asserted that with the restructuring efforts still not resolved, the Sale and Investment Solicatation Process should be reopened to allow Essar to present its interest in acquiring the Algoma assets. Essar went on to criticize the handling of the SISP.  
Essar said in its letter, that recent talk of liquidation, if the current bid by the DIP lenders fails to proceed, is senseless.
"It makes little sense to raise the spectre of liquidation given market conditions and the company's recent financial performance, and such tactics are both feeble and transparent," wrote Essar Global.
"We have been ESAI's owner for nearly a decade and, as such, are familiar with that company's operations, properties, employees and local interests. As a responsible owner, we have forged good relationships with employees, community representatives, and other stakeholders."
Essar Steel Algoma secured creditors responded with a blistering retort in a press statement released this evening.
Dan Gagnier, spokesperson for the creditors, said, "The time for smoke and mirrors is over. Essar Global's ownership, and its inability to manage the volatility of commodity pricing, is a principal reason why Algoma failed. It is also critically important to note that Essar Global was rejected from participating in the Algoma and Stelco sale processes multiple times given concerns regarding its financial wherewithal."
Added Gagnier, "We have a committed proposal that can reduce the company's debt by approximately C$1.5 billion, provide up to C$550 million of new capital and improve financial flexibility. Algoma has been through four restructurings in its history and it is our primary interest to help the company emerge from bankruptcy with the best chance of competing across any market cycle."
Concluded Gagnier, "In addition, we are alarmed by the number and magnitude of claims being advanced against the Essar Global entities by parties involved with or affected by Essar Global, including creditors, banks, suppliers, regulators, former Directors, and local communities. We certainly have significant concerns regarding the conduct of Essar Global as it relates to the Algoma operations and the negative impact certain decisions and affiliate transactions have had on its stakeholders and the Sault Ste. Marie community. Many of these concerns have been raised publicly by the Algoma Monitor, within the Algoma CCAA process and in the ongoing oppression action commenced by the Monitor against Essar Global and its affiliates. We are hopeful that the Court process resolves these issues and allows for the successful recapitalization of Algoma for the long-term benefit of its various stakeholders, including employees and retirees."

Latest in Steel Mills