Service Centers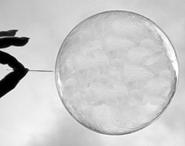 Service Center Spot Steel Prices Peaking?
Written by John Packard
February 5, 2017
---
One of the theories we hold at Steel Market Update is as cycles ebb and flow so do the flat rolled steel spot prices service centers charge their customers. When markets are weak, distributors lower steel prices in order to move off older high-priced inventories and to generate cash. There comes a point when so many distributors are "dumping" steel into the market, driving down prices and margins, that everyone begins looking to the steel mills for relief. That relief comes in the form of price increase announcement(s) which the steel service centers will support. SMU calls this the point of capitulation.
When the cycle is reversed and the price increases have been flowing out of the domestic steel mills and the service centers support those increases by raising spot steel prices to their customers, there comes a point where prices peak. The flood of inventory buying by the service centers is over and the distributors now must be concerned about the inventories on their flood and coming in. If the balance of inventories shifts back toward an over-supply situation, the distributors respond by lowering spot prices to their customers.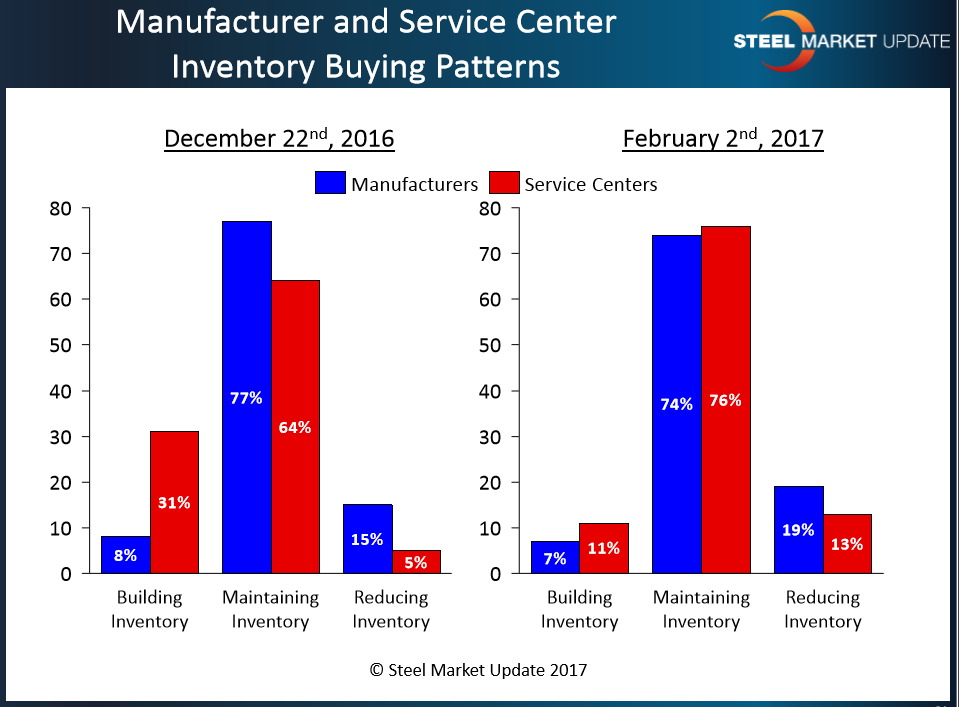 Based on our most recent flat rolled market trends analysis (survey), we are now looking at a market that appears to be balanced with most service centers continuing to support higher prices, as 66 percent of our service centers are reporting raising spot prices. But, the first crack has formed, with 2 percent reporting they are lowering prices.
What does this market look like from a service center perspective? We get comments made to us like the one we received late last week when the owner of a service center told us, "It's like last year all over again. People are buying steel [from other service centers] at ridiculous levels…In a strong market there usually isn't so much excess inventory available."
As you can see by the graph below, in past as "up" cycles age there comes a point where spot prices from the service centers to their customers peak and it appears we are either at, or very close to that peak.
Latest in Service Centers