Final Thoughts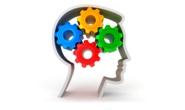 Final Thoughts
Written by John Packard
February 27, 2017
---
For those of you interested in attending our April Steel 101 workshop in Toledo, Ohio we have sold out and we have people already on a waiting list. We are planning on a late spring/early summer workshop and I hope to have details up as soon as we have concluded our negotiations with one of the steel mills.
I believe our sponsor positions for this year's SMU Steel Summit Conference have been sold out. We had two positions left early this morning and two companies working on obtaining a sponsorship slot. This will be the first time in the history of our conference that we have sold out sponsorship spots. We continue to take reservations for exhibition space but we are seeing an uptick in interest there as well so we are confident that we will have a full building come late August (August 28-30th).
I spoke with trade attorney Lewis Leibowitz, who will be speaking on what we think will be a powerhouse panel with a Washington, D.C. flair at our conference this year. Mr. Leibowitz called to tell me that he has been getting "inspired" by some of the articles we are writing in Steel Market Update (he is a reader) but also by the number of questions/topics that I have forwarded to him from our readers. You can expect an article or two from him in the coming days as trade and trade issues are not on the back burner. For that matter, Wilbur Ross was approved as the Secretary of Commerce so trade and trade issues are, perhaps, just beginning.
Today is the final day of February and we have already received a large number of registrations for this year's SMU Steel Summit Conference. When compared to the zero we had last year at this time… Good news for us and we hope a harbinger of the registrations to come…
As always your business is truly appreciated by all of us here at Steel Market Update.
John Packard, Publisher

Latest in Final Thoughts