Economy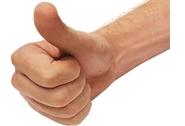 Industry Organizations React to President's Address
Written by Sandy Williams
March 2, 2017
---
Steel organizations were pleased by the first address by President Donald Trump to the joint session of Congress on Tuesday evening. Steel associations welcomed promises of trade enforcement, infrastructure spending and tax reform. Here is a sampling of comments following the President's address.
Thomas J. Gibson, president and CEO of American Iron and Steel Institute (AISI):
"We are pleased that the president's speech tonight illustrates his continued commitment to manufacturing and issues impacting the steel industry. AISI's public policy agenda reflects a number of the goals the president referenced this evening – especially with regard to combatting unfair foreign trade, providing robust infrastructure and ensuring tax reform encourages investment.
"By focusing on aggressive enforcement of our trade laws, we believe the president's trade agenda can help to address some of the global market-distorting policies and practices that have resulted in massive global steel overcapacity and significant levels of steel imports entering into the U.S. In addition, we are pleased that the president has advocated lowering the corporate tax rate, which would help steel and other industries increase competitiveness. And, last, we are heartened that the president committed to making good on his campaign promise of a robustly-funded infrastructure program, which is necessary to transport steel and steel goods, and is also a steel-intensive market. The president's plan to connect private investors with federal, state and local governments for funding, and his commitment to ensuring that steel made in the U.S. will continue to be used in federally funded infrastructure projects, will go a long way toward revitalizing our infrastructure and rebuilding our roads and bridges."
Philip Bell, president Steel Manufacturing Association (SMA):
"President Trump continues to emphasize his support for issues that are extremely important to SMA's member companies. Whether it's using American-made steel in pipeline projects, investing in our nation's infrastructure, enforcing our trade laws, or committing to "Buy American, Hire American", President Trump's priorities have the potential to have a sizable positive impact on the American steel industry. We remain hopeful that Congress will work with the Administration to turn these statements into enacted policy in the very near future."
M. Robert Weidner, III, president and CEO Metals Service Center Institute (MSCI):
"Last night regarding the Affordable Care Act, President Trump said 'action is not a choice, it is a necessity.' That phrase shouldn't apply only to health care—it must apply to all major challenges facing federal lawmakers. The president outlined an impressive agenda and extended a hand to Democrats, asking them to come to the table to collaborate on good policy. He promised a 'renewal of the American spirit' and a resurgence in economic growth, and I believe that if he works with Congress to act on his agenda of infrastructure and energy investment, education and comprehensive tax reform, and stronger trade enforcement, we can achieve that."
Jay Timmons, president and CEO National Association of Manufacturers (NAM):
"Tonight, Donald Trump hit the reset button and offered a message of unity and economic opportunity. Manufacturers are grateful for his message to rekindle the American spirit. This is what the American people needed to hear. This was a speech Americans expect of a President."
"The President demonstrated that he listened to the concerns and policy proposals from the National Association of Manufacturers. And he outlined a bold plan to act on our key priorities, in order to ensure government will be a partner in creating the economic environment we need to compete, succeed, invest and create jobs for Americans."
"Manufacturers are energized by the President's proposals for competitive tax and smart regulatory reforms, as well as his call for significant investment in our nation's infrastructure. Manufacturers are ready to stand with him as he pursues $1 trillion of long-overdue investment in infrastructure, or as he declared: a 'new program of national rebuilding.' Manufacturers are also ready to work with Congress and the Administration on comprehensive tax reform, and we look forward to seeing the President's plan to provide a transformational jolt for manufacturers and our economy."
"President Trump is confidently and forcefully putting the weight of the White House behind manufacturers' goals on our key priorities, including reducing healthcare costs to employers. These actions will encourage more investment and create more jobs in the United States to help lift all Americans up and leave no one behind."
"Manufacturers will continue rolling up our sleeves and working to get deals done on our 'Competing to Win' agenda and help the Trump Administration secure progress on our immediate priorities. The needs are urgent."
"It is now time to put politics aside for our industry and our country, because the only red and blue in manufacturing is on the flag that hangs in every shop floor."
"Well done, Mr. President."

Latest in Economy