Steel Mills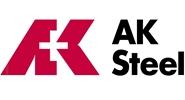 AK Steel Opens Research and Innovation Center
Written by Sandy Williams
April 9, 2017
---
WEST CHESTER, OH–(Marketwired – Apr 7, 2017) – AK Steel (NYSE: AKS) celebrated the grand opening of its new world-class Research and Innovation Center in Middletown, Ohio. The event marked the formal opening of the new $36 million, 135,000 square foot facility, built on 16-acres near AK Steel's Middletown Works and its West Chester, Ohio corporate headquarters.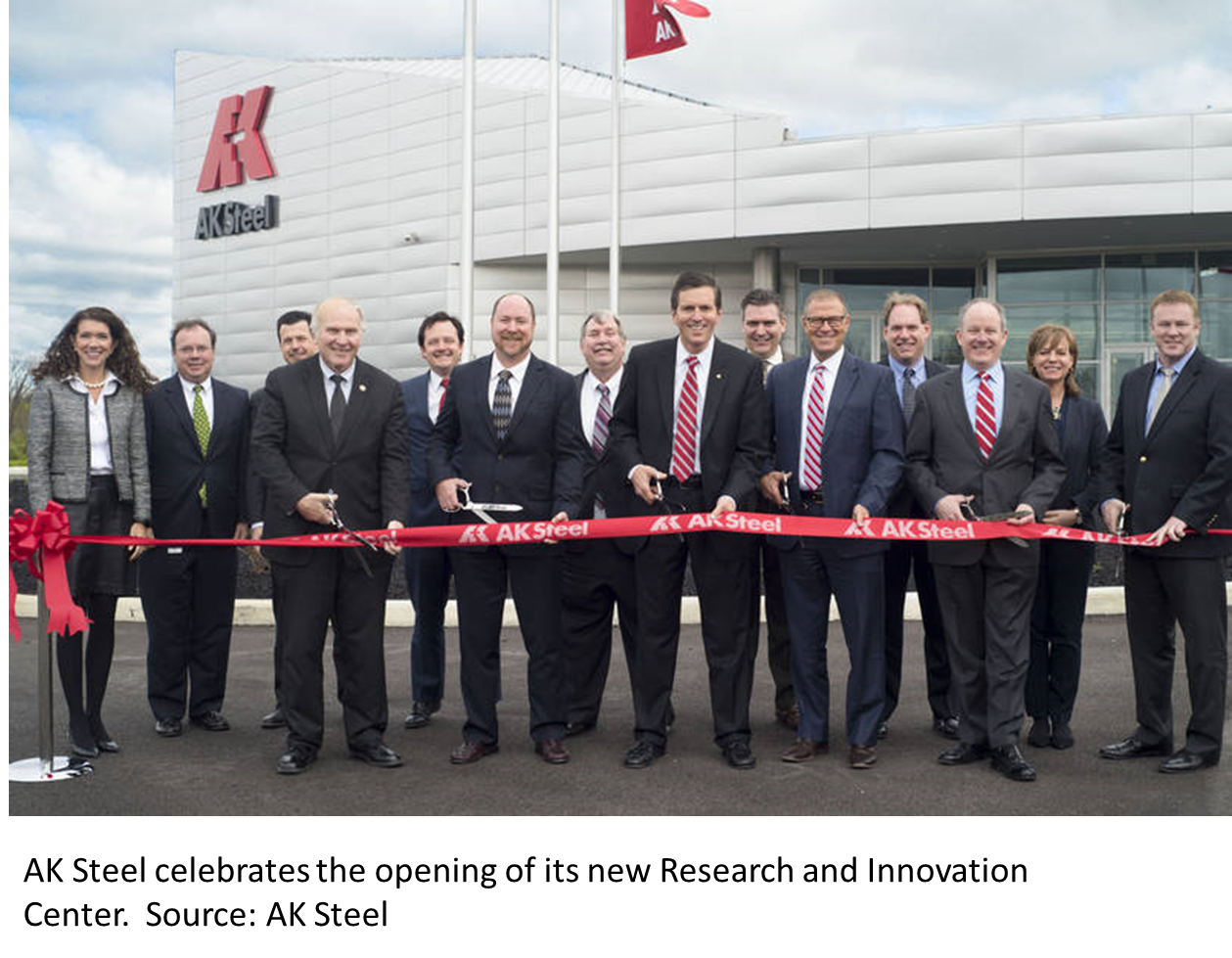 "We are incredibly proud to open this state-of-the-art facility as part of our focus on driving leading edge products and processes as an innovator in carbon, stainless and electrical steels," said Roger K. Newport, Chief Executive Officer of AK Steel. "This new Research and Innovation Center is an important part of our strategy to ensure we are well positioned to surpass the needs of our customers today and for the future."
Mr. Newport added, "We appreciate the support of local, regional and state government officials to build and open this new facility in Middletown, Ohio. Built in the Cincinnati – Dayton growth corridor along Interstate 75, the Research and Innovation Center is conveniently located to serve our many customers and suppliers in the region."
Increased Investment in Innovation
The new Research and Innovation Center further expands AK Steel's capabilities to bring new steel products to the marketplace. These products include next-generation advanced high strength carbon and specialty steels to help automotive customers design lighter, more fuel-efficient vehicles that maintain superior strength and safety performance; electrical steels that will enable the nation's electricity grid to become more energy-efficient and improve performance in motors for hybrid and electric vehicles; and new stainless steels that offer superior corrosion resistance for a wide variety of applications. AK Steel is the only steelmaker in North America producing carbon, stainless and electrical steel products, along with carbon and stainless tubular products. AK Steel is proud of its commitment to support sustainability and innovation in carbon, electrical and stainless steel products, as steel remains the world's most recycled material.
AK Steel expanded its innovation team over the last two years by 30%. The company also increased the number of research and innovation projects initiated each year, more than tripling the number of projects initiated in 2016 compared to 2014.
The Research and Innovation Center's state-of-the-art laboratories and pilot steelmaking facilities include 17 prototype laboratories, 17 analytical laboratories and 22 collaborative spaces for employees, customers and suppliers. The new center also features several of AK Steel's steel products throughout the facility.

Latest in Steel Mills