Steel Products Prices North America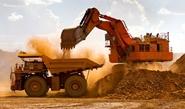 Mesabi Metallics in Three Way Bidding War
Written by Sandy Williams
April 13, 2017
---
Mesabi Metallics has competition in its effort to take over the half-finished Essar Steel Minnesota taconite facility in Nashwauk, Minn. Chippewa Capital Partners, LLC, which includes the new owner of Magnetation, has thrown its hat into the ring along with Cliffs Natural Resources.
Last Saturday, Chippewa Capital submitted a bid for $250 million. Cliffs' non-binding bid, submitted Monday, was significantly lower at $75 million – a bid that Mesabi Metallics called a "liquidation" bid but Cliffs CEO Lourenco Goncalves said is a "realistic" value.
"The proposal from Cliffs appears to be a continuation of Cliffs' long-running effort to take control of the project without paying fair compensation to creditors or lenders," said David Pauker, chief restructuring officer of Mesabi Metallics. "Our preliminary view of the Cliffs proposal is that it is the financial equivalent of a liquidation and is therefore far less favorable to our creditors."
"Cliffs presented an all-cash offer of $75 million, which we believe represents a realistic value for the assets," said Goncalves in a statement on Monday. "Such concrete indication of interest stands in contrast with the plans put forth by both Mesabi Metallics and Chippewa, which are loaded with assumptions, conditions, contingencies, smoke and mirrors. The Iron Range people have heard this story before.
SPL Investments, which is currently bankrolling Mesabi Metallics as it seeks ownership and retention of the mining rights, said its plan is the best for the bankrupt company and will present its argument to the court on April 26.
Cliffs has long sought the Nashwauk site and has the support of Governor Mark Dayton and a tentative promise for the mining rights.
Chippewa Capital Partners includes Tom Clarke who bought the bankrupt Magnetation and intends to restart production in the next few weeks at under the name ERP Iron Ore.
In addition to mining the taconite iron ore at Nashwauk, all three bidders have hopes of a direct-reduced iron facility at the Minnesota site in the future.
A lawsuit by Mesabi Metallics against former owner Essar Global for misuse of the Nashwauk site funds is still pending.

Latest in Steel Products Prices North America