Steel Products Prices North America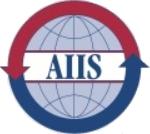 AIIS Reports Steel Exports Up 1.1 Percent in February
Written by Sandy Williams
April 17, 2017
---
The following is a press release on steel exports from the American Institute for International Steel with updates from AIIS on 4/18/2017:
Falls Church, VA. April 17, 2017. Steel exports rose slightly from January to February to total 827,559 net tons.
February exports were 1.1 percent higher than in January and 6.2 percent higher than in February 2016.
Monthly exports to Mexico rose 3.1 percent to 342,318 net tons (15.8 percent higher than a year earlier), but this was offset by a 3.2 percent decrease in exports to Canada to 394,313 net tons (nearly unchanged from the previous February). Exports to the European Union spiked 61.4 percent to 30,462 net tons (almost 71 percent higher than in February 2016).
Through the first two months of the year, exports were up 5.4 percent over 2016 at 1.65 million net tons. This is largely because of a 13.5 percent increase in exports to Mexico, which totaled 674,219 net tons in January and February. Year-to-date exports to Canada crept up 2.3 percent to 801,599 net tons, while exports to the European Union rose 34.2 percent to 49,337 net tons.
Mexico accounts for about 40 percent of steel exports from the United States, and, overall, it is the nation's third-largest trading partner, importing $236 billion of goods each year. Mexico's economy is on the upswing. According to the World Bank, Mexico's imports have grown more than 30 % since 2010. Metals imports from the United States increased by slightly more than $1 billion in the period 2011-2015, and capital goods imports from the United States, such as vehicles and machinery, increased from approximately $54 billion to $66 billion in the same period. All of this is a clear reminder of the importance of free trade, and the damage that would be wrought on the American economy by pursuing policies that impair trade and investment, such as abandoning the North American Free Trade Agreement (NAFTA), or that impose unwarranted trade barriers. While it appears that President Trump is easing off his threats to NAFTA, it also appears that he remains committed to tightening steel trade. President Trump has admirably adjusted his positions on several issues as he has learned more about them since entering the White House, and we continue to hope that, as both the President and a successful international businessman, he will come to more fully appreciate the ruinous consequences of protectionism.

Latest in Steel Products Prices North America