Final Thoughts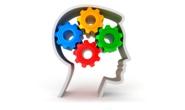 Final Thoughts
Written by John Packard
April 28, 2017
---
I have received a number of comments on the LinkedIn posts that I have put out there over the weekend. I shared our "Black Swan" article on my personal LinkedIn account as well as our Steel Market Update LinkedIn group account. I also received a question about the "average margin for a service center" that prompted a few comments. If you have not linked with me you are welcome to do so. You can also find Steel Market Update on Facebook and Twitter. Our Twitter account is SMUsteel and you are more than welcome to follow our tweets.
On Monday we will begin our early May flat rolled steel market trends survey. Invitations should go out at 8 AM ET. If you receive an invitation please take a few minutes, click on the button contained in the message, and provide us your opinions on the flat rolled markets.
Here are some of the companies who have already registered for the 2017 SMU Steel Summit Conference: Nucor, Pacesetter, NCI Buildings, Conklin Metals, Priefert Steel, Ratner Steel, Mill Steel, Steel Technologies, Honda North America, Honda Trading America, Kandil Steel (Egypt), Ternium, CTB, Lafayette Steel & Aluminum, Philips Mfg, Behlen Mfg, BTD, Zekelman Industries, Koike Aronson, Berlin Metals, All Weather Insulated Panels, Smallwood & Associates, Feralloy Corporation, Central States, Southwark, Heidtman Steel, ACM Metals, Material Sciences, CMC Cometals Steel, Omni Steel, Hirsh Industries, GAMS, NB Handy, Hanwa America, Steel Dynamics, Red Bud Industries, Bank of America, Wabash National, Phoenix Metals, ABB Thomas & Betts, Magic Coil Products, NLMK USA, Owen Industries, BlueScope Steel Americas, Reliance Steel & Aluminum, Magic Steel, Magna Powertrain, Lifetime Products, Viking Materials, Steel Warehouse, ThyssenKrupp, Vicwest Building Products, Osmundson Manufacturing, Nordfab LLC, Coilplus, Samuel & Son, New Process Steel, American Metals Supply, Olympic Steel, Severstal Export Miami, Commercial Metal Forming, Andes Coil Processors, MRI Steel Framing, Metal Resources Holding Company, Nucor Canada, Imperial Manufacturing, Macsteel International, Bradford Research, World Steel Dynamics, CRU, Midwest Pipe & Steel, DMI Companies, ArcelorMittal Dofasco, Sheffield Steel, Webco Industries, Greif/Colonial Metal Products, Majestic Steel, Tempel, Ryerson, Metal Edge Partners, Central Steel & Wire, Cleveland Steel Container, MidWest Materials, Ternium International USA, Smallwood & Associates, Aaristic Services, ArcelorMittal Mexico, Steel Manufacturers Association, Big River Steel, Association of Steel Distributors, Applied Value, Cato Institute, Lewis Leibowitz, Institute for Trends Research, Cargil Metals, Nashville Wire Products, Trinity Industries, The Steel Index, Metalminer
Many of the companies listed are bringing multiple people to the conference. Total registrations right now are approximately 220 people and we are well on our way to our 500+ person goal. Our room block at the Marriott Gateway Hotel is shrinking so you need to make your reservations soon. There are 119 days before the start of the conference.
If you did not see your company name on the list and you think it should be there contact us at 772-932-7538. If you are unsure if your name is registered as an attendee please contact us at that same number or by email: info@SteelMarketUpdate.com. If you would like an invoice please contact Diana or Alison at 772-932-7538 or info@SteelMarketUpdate.com
If your company is registering multiple people one at a time, please contact us for a special code that will insure the website charges you the correct group rate.
To register go to our website: www.SteelMarketUpdate.com/Events/Steel-Summit or click on this link for a single registration or this link for a group registration.
As always, your business is truly appreciated by all of us here at Steel Market Update.
John Packard, Publisher

Latest in Final Thoughts