Steel Mills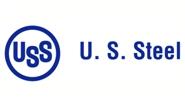 Mario Longhi Concludes a 5-Year Tenure at US Steel
Written by Sandy Williams
May 11, 2017
---
The retirement of Mario Longhi from US Steel follows the company's devastating first quarter loss of $180 million. Despite efforts to rein in costs at US Steel through the much touted Carnegie Way, US Steel managed only one profitable year, 2014, under Longhi's tenure. The Q1 2017 results caused a 27 percent crash of US Steel's stock in just one day.
Despite the poor results, the retirement announcement caught many in the industry by surprise. The company had just announced a multi-year $1 billion-plus revitalization program to bring its facilities back up to operational efficiency. Longhi and US Steel had also caught the favor of the Trump Administration which has renewed efforts to protect America's steel industry.

US Steel has been rife with difficulties under Longhi's helm. Coming from Alcoa Inc., Longhi joined US Steel in 2012 as Executive Vice President and Chief Operating Officer. In September 2013 he replaced John Surma as President and CEO. He inherited a company that had been in dismal straights since the 2008 Great Recession.
During his time at US Steel the company laid off thousands of employees, sold off assets, lost its Canadian company and struggled with its European operations.
The Carnegie Way transformation project helped keep the company afloat through multiple quarters of financial loss. Han Zhang, Equity Research Associate at Cowen and Company told SMU that the Carnegie Way was "effective because without Carnegie Way saving, the company would have been in worse shape during the last HRC downturn. Moving from peak HRC in 2014 to 2015 when prices bottomed, X's flat-rolled segment EBITDA went from $1.2 billion to $155 million with a $647 million Carnegie Way cost benefit."
For 2016, US Steel realized $745 million in Carnegie Way benefits.
When asked if US Steel made any money during Longhi's term, Zhang responded:
"The company made money, though a lot has to do with HRC than with Longhi's initiatives. Between 2012 and 2016, X was free-cash-flow positive 3 out 5 years, and had a record year in FCF generation of $1Bn in 2014 (This excludes working capital release, which means cash was purely generated from earnings). Carnegie way cost initiatives was not enough to offset the company's high leverage to US HRC prices, as X's U.S. flat-rolled earnings were largely in line with US HRC price movements during this time (Figure 1). Similarly on the cost side, U.S. flat-rolled cost per ton trended lower due to Carnegie Way cost benefits (Figure 2), though it is not sufficient to completely offset input cost fluctuations (Figure 3).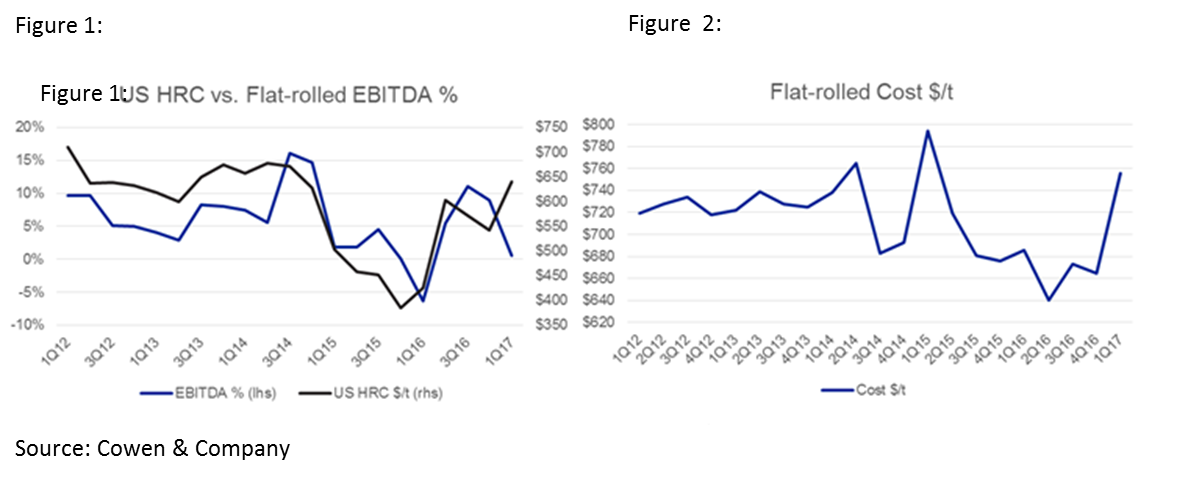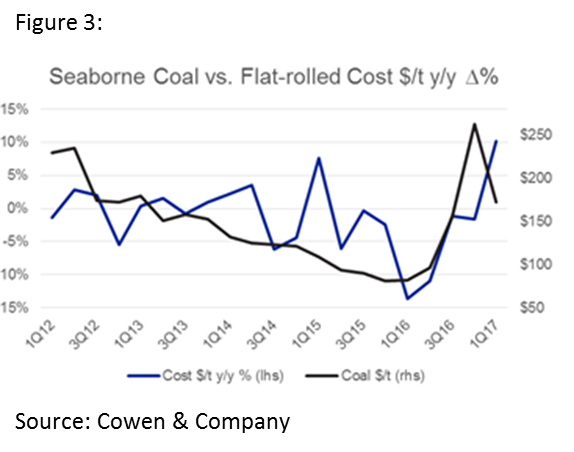 Charles Bradford, Bradford Research Company said that Carnegie Way savings came at the expense of maintenance upkeep at US Steel facilities making it difficult for US Steel to accelerate production to take advantage of rising steel prices. "There have been problems at US Steel Corp for decades," said Bradford.
US Steel Gary Works suffered a series of layoffs over the years and Rodney D. Lewis Sr., president of United Steelworkers Local 1014 at the plant was not impressed by Longhi's management. He told the NWI Times, "Mario Longhi rode into town with promises of renewed sustainability for our company and a phoenix-like return to the status as 'The Iconic Corporation. He now rides out of town with pockets stuffed with cash long since harvested from the bloated shares he sold away while sitting in the seat as our chief executive officer."
Longhi said he always envisioned a five-year tenure at US Steel. He will leave the company in the hands of former COO David Burritt. Burritt came to US Steel from Caterpillar at the same time as Mario Longhi. He will lead the next phase of US Steel's attempt to return to profitability.

Latest in Steel Mills