Scrap Prices North America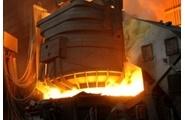 June Ferrous Scrap Pricing Expected to Move Sideways
Written by John Packard
May 21, 2017
---
Steel Market Update has begun to ask our scrap sources to provide some color as to what we can expect. Early indications from our sources are to expect ferrous scrap prices to trade "sideways" (unchanged) from the levels reported at the beginning of May.
One of our sources told us, "The June market looks to be basically sideways despite the in-house broker for Nucor, DJJ, trying to convince dealers that prices are down $10-20 gross ton.  Export sales have risen modestly and dealers struggle each month to fill existing orders due to reduced inflow into their yards. Mills have not indicated if they will issue cancellations of scrap orders at month's end.  Demand is still good but supply is iffy."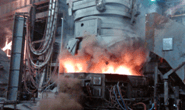 This same source also advised, "Pig iron has not changed too much.  All mills want more pig iron but supply is Down.  Ukrainian pig iron was bought by USA at $390/MT, CFR, so this price is not off very much.  Brazilian production is very low."
We discussed the upcoming June negotiations with a large scrap company while at the Boy Scout Dinner in Chicago last week. We were told they expected a strong sideways market, but they also expressed concern regarding the approximately one dozen vessels of foreign scrap that are expected to hit in the coming days and weeks.
Other dealers were not quite so concerned about the foreign scrap which one dealer termed as "…filling holes in supply…" and not flooding the market. Many of the April and now May orders being filled by the domestic scrap companies are way behind due to shortages of railcars and other disruptions of supply.
We heard from an east coast dealer, "…Mills' scrap inventory is not strong due to railcar shortages and disruptions.  We are just finishing shipping April orders this past week and I know from conversations with others they are in the same boat.  Those logistics issues are not going to get solved quickly.  Inflows to our yards are by no means strong though they are steady.  In fact, I would say May inflows are trailing April's pace, which trailed March's.  There is limited demolition in the North though there are more significant demo projects in the South.  Prime supply dynamics really have not changed and with summer shutdowns for the auto makers coming up I don't think we are going to aggressively refill the pipelines anytime soon.  The prime imports are coming but they are filling holes in supply, not necessarily crowding out the limited domestic supply.  And export pricing is steady with limited demand.  Demand from the mills supplying the energy sector remains strong.  Flat roll and plate mills have ok demand too. So, I don't see the market rising right now but downside is limited."  
There seems to be agreement that the domestic steel mills' order books are getting weaker but, even so, the level of scrap needed for current production levels is helping keep the market stronger than what otherwise be expected. "Based on mills accepting scrap during weekends – usually a Monday to Friday thing – they need it," said one of our sources. "Markets will move sideways in spite of order books getting tired and weaker. Even a lack of export has not imploded scrap prices which is a surefire sign that inventory of scrap in pipeline is not robust."
That same source pointed out that the mills recognize that fighting to lower scrap prices will do nothing more than force their hand and push down finished steel prices. The question is will the mills "leave well enough alone" and accept sideways pricing in an effort to slow the slippage of hot rolled, cold rolled and coated prices?

Latest in Scrap Prices North America