Steel Mills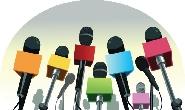 Fatality at US Steel Great Lakes Works
Written by Sandy Williams
May 22, 2017
---
A contract worker was killed in a work-related accident at US Steel Great Lakes Works in Ecorse, Mich., early Monday morning. The man, a 32-year-old subcontractor for Mid-American Group Inc., fell about 20 feet to his death in an accident reportedly related to a crane collapse.
The Michigan Occupational Safety and Health Association said it responded to the incident but is unable to comment on an open investigation.
US Steel is directing inquiries to Mid-American Group which has not commented to the media.
In the last three years there have been six other fatalities at US Steel facilities:  Granite City – March 2017, Gary Works – June 2016, Great Lakes Works – April 2015, two at Fairfield – September 2014, and Clairton – February 2014.
Latest in Steel Mills