Final Thoughts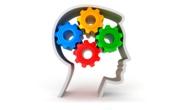 Final Thoughts
Written by John Packard
June 9, 2017
---
Late last week we got word from a steel buyer that the Indian steel mill – Uttam – was advising their customers of their intention to discontinue exports of light gauge galvanized steel to the United States. I did contact Uttam USA offices for comment and, as of this evening, I had not yet received official word. If Uttam leaves the market there could be a tightening in the ultra light gauge galvanized markets. Look for more tons to come from the United Arab Emirates (UAE) and South Africa. The Air Distribution Institute (ADI) was one of the groups testifying before the US Department of Commerce regarding the lack of supply of ultra light gauge galvanized (.010″-.012″) needed to produce furnace pipe and fittings for the mechanical contractors.
I am looking forward to traveling out to the West Coast and to California Steel Industries (CSI) as SMU conducts our next Steel 101: Introduction to Steel Making and Market Fundamental workshop. We have a great class with registrations coming from as far away as Singapore. We have room for a couple of more attendees should you, or someone from your company be interested. Please contact Brett Linton or myself at info@SteelMarketUpdate.com and we can get you information about the class, what to expect, costs and how to register.
I want to remind everyone that due to heavy registrations for our 2017 SMU Steel Summit Conference the room blocks at the three hotels are either sold out or, are close to being sold out. This does not mean there are no more rooms available at the Atlanta Airport Marriott Gateway Hotel and Atlanta Airport SpringHill Suites Gateway Hotel. There are rooms but they are being sold for whatever the rack rate is for the day the reservations are being made. As of late last week the Renaissance Gateway Hotel still had rooms available at our room block rate of $154 per night. Again, there are rooms available but, the number of blocked rooms is being depleted and you may be forced to pay higher rates if you wait until the last minute. There are now 77 days to go…
I will be in the office all week this week. I can be reached by email at: John@SteelMarketUpdate.com or by phone at 800-432-3475 or 772-932-7538.
As always, your business is truly appreciated by all of us here at Steel Market Update.
John Packard, Publisher

Latest in Final Thoughts