Steel Products Prices North America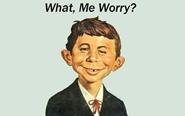 SMU Survey: Service Center Spot Prices at Odds with Mill Price Increases
Written by John Packard
June 13, 2017
---
Anxiety reigns supreme in the flat rolled steel industry as both buyers and sellers grapple with the unknowns brought on by the Section 232 investigation. One area of concern is how service centers are handling spot sales to their end user customers. In the flat rolled steel market trends analysis we performed last week, we saw a decreasing price trend for spot sales into the manufacturing segment of the industry (see first graph below).
The trend had not yet reached the point of "capitulation," which Steel Market Update (SMU) has pegged to be when approximately 75 percent of service center respondents report spot prices in decline. We also did not collect a sharp uptick in those reporting spot prices on the rise. Last week was a very mixed market with no clear direction. More service center respondents reported declining spot prices into their end user customers than those who reported a rising price trend.
Even so, the domestic mills were able to announce and are beginning to collect a $30 per ton price increase from their customers.  Based on past data collected through our survey process the ability to announce, collect and then announce new higher steel prices is not following a more normal spike to capitulation path. This is not to say it has not been done before. But, when that happens the increases tend to be short-lived. It is our opinion that the increases are directly related to the Section 232 investigation and the expectation that we are near a final decision by federal officials on how important steel is to national security.
According to the manufacturers who responded to our query on the topic this past week (the week the domestic mills raised flat rolled steel prices), almost half (47 percent) reported distributors lowering spot prices to end users. A total of 6 percent of our respondents replied indicating service centers were raising spot prices.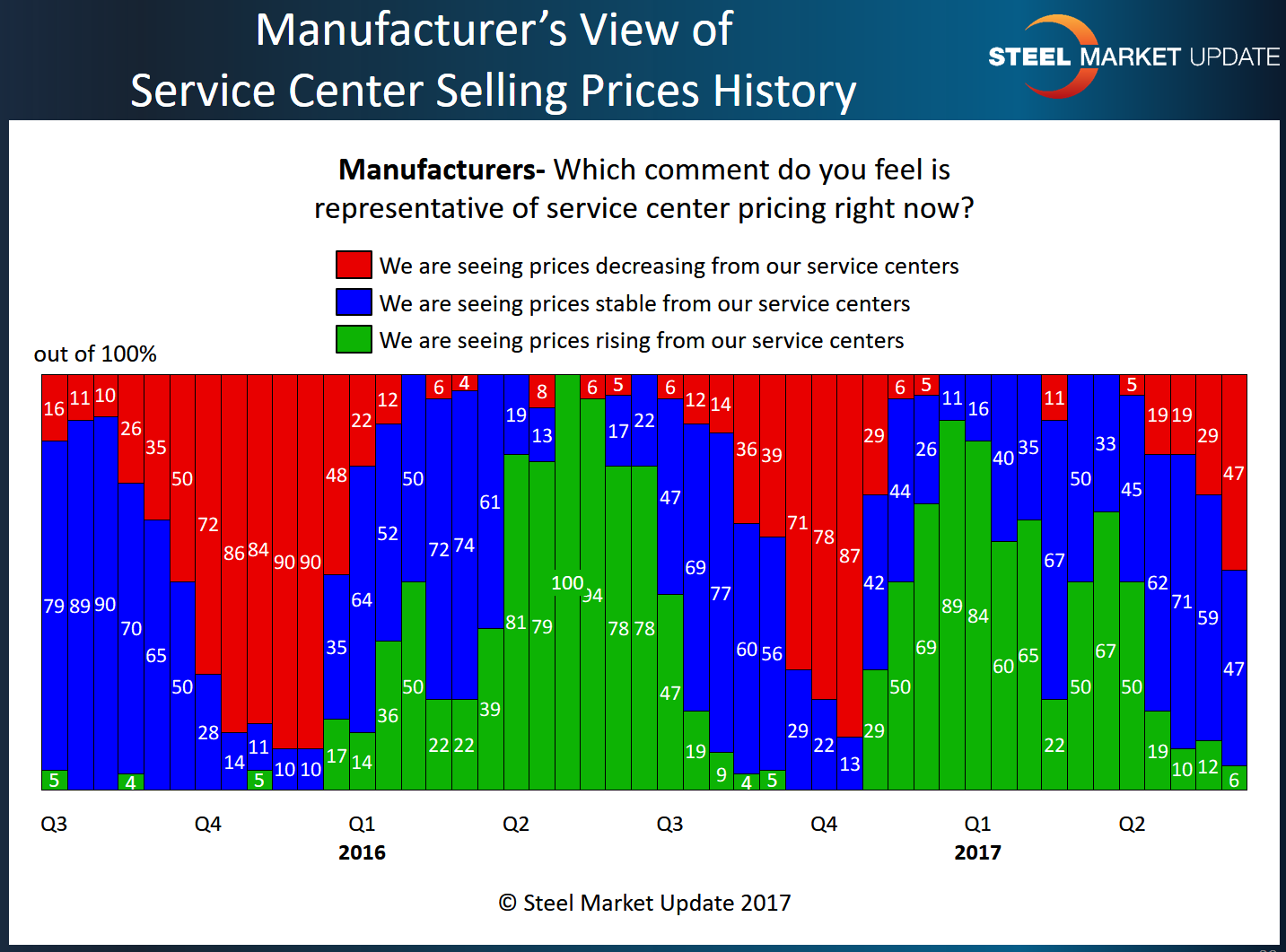 From the manufacturing viewpoint (above), there normally is a fairly orderly pattern to the ebb and flow of the price changes, with red bars representing a falling price market and green a rising market. The longer the bar the stronger the price trend. As the manufacturing graphic shows, they have been noting a growing bearish sentiment with spot prices dropping and those attempting to increase prices as being almost non-existent.
When we look at the service center graphic, they have been "confused" for a couple of months, first reporting spot prices moving in one direction and then reversing course and reporting prices moving in the other direction. This is not normal based on our review of the last few years of history. The first graphic shown below is from this past week. The second graphic provides an even longer time span going back to third-quarter 2014.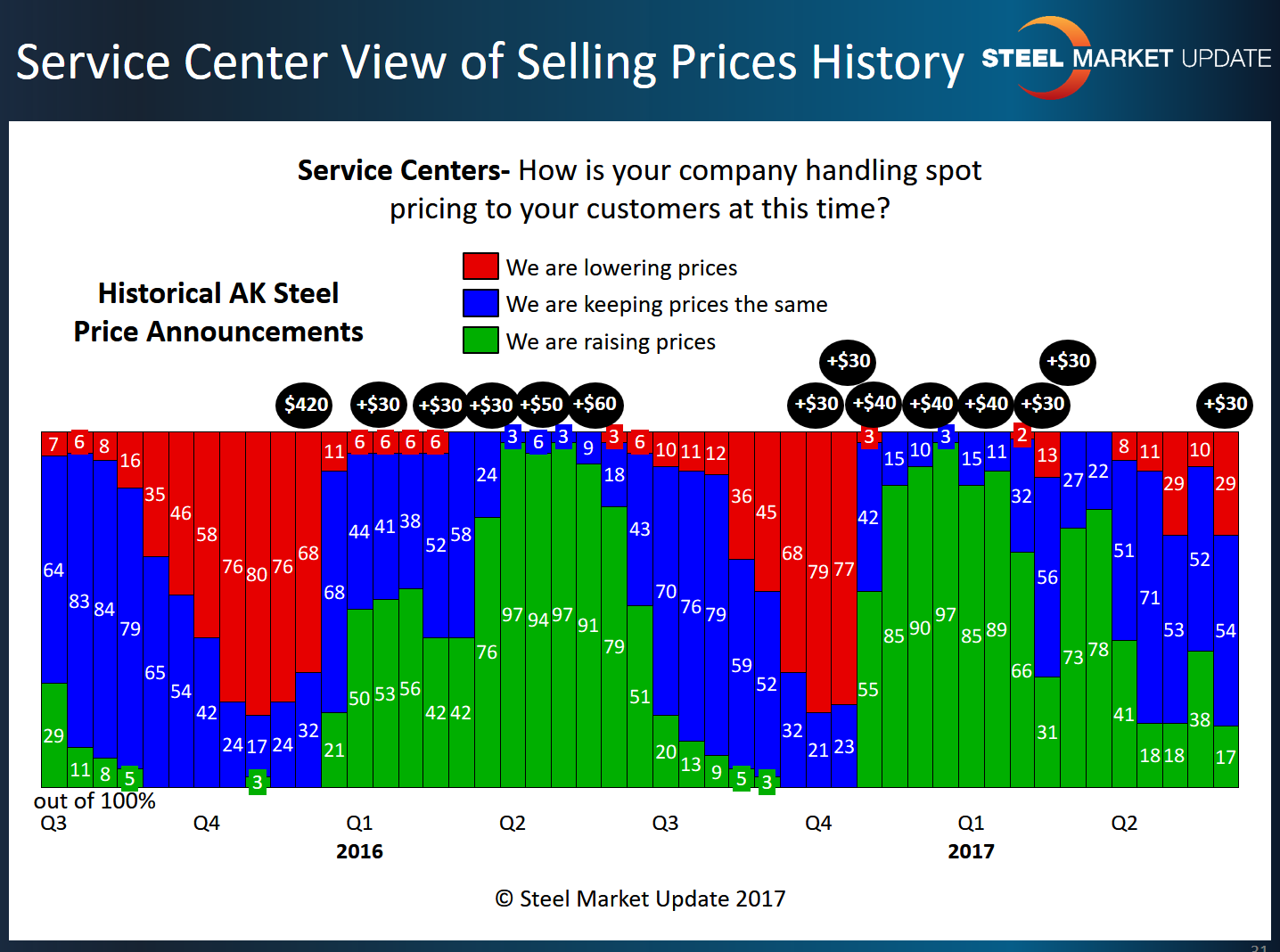 The black ovals at the top of the bars represent AK Steel price announcements going back to the beginning of July 2014. The AK Steel price announcements can be found on their website (www.aksteel.com) under the news tab.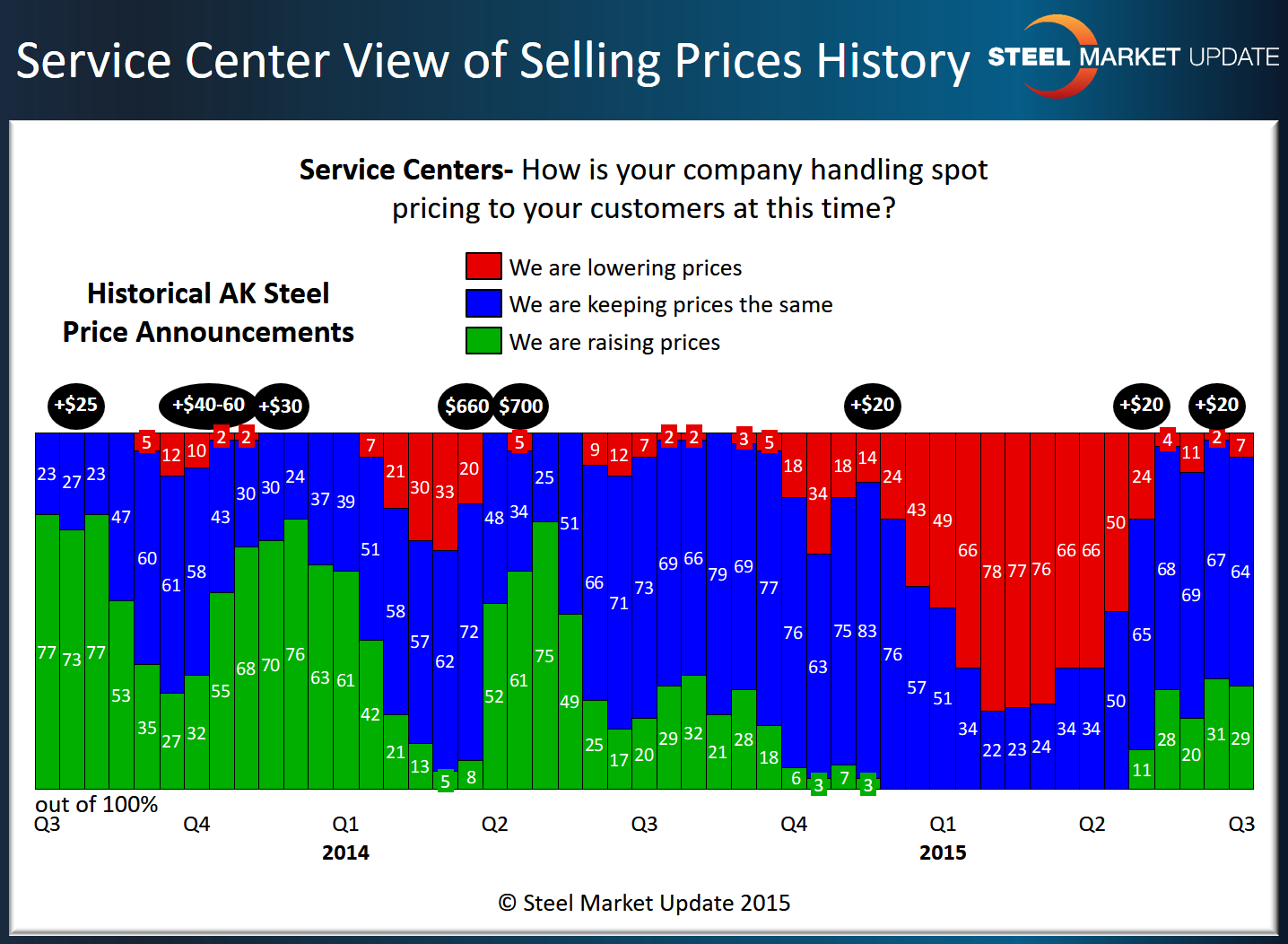 Latest in Steel Products Prices North America