Steel Products Prices North America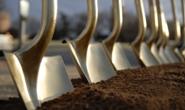 Cliffs Announces Plans for HBI Plant in Toledo
Written by Sandy Williams
June 15, 2017
---
Cliffs Natural Resources announced today that it has selected Toledo, Ohio, to be the site of its first hot briquetted iron production plant. Midrex Technologies will design, engineer and procure equipment for the new plant, which will produce at least 1.6 million tons of HBI per year.
The project is expected to cost approximately $700 million and will begin construction in early 2018. First commercial tonnage of HBI is anticipated in mid-2020. The Toledo sight has several advantages for Cliffs, including access to affordable gas and multiple rail carriers.
"Today's announcement marks a very important strategic milestone for Cliffs as we begin to implement our plans to be the sole producer of high-quality HBI for the EAF steel market in the Great Lakes region,: said Lourenco Goncalves, chairman, president and chief executive officer. "We look forward to the strong margin and earnings potential this new product will generate for Cliffs shareholders."
Cliffs received approximately $30 million in grants and other financial incentives from the state of Ohio to locate in Toledo.
Goncalves had hopes of establishing a DRI facility in the Iron Range in Minnesota, possibly at the former Essar Steel Minnesota site. The sale of the Nashwauk facility to Bedrock industries spoiled those plans.
Latest in Steel Products Prices North America